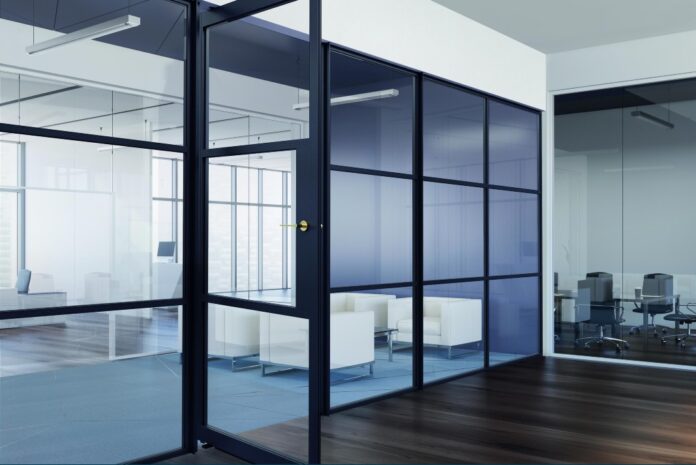 Trade supplier Direct Trade Windows has included AluSpace interior screening products, from Smart systems, in its portfolio. AluSpace interior screening developed was to create light and airy internal environments.
The system can be used to divide both residential and commercial spaces of any shape and size while providing an acoustic barrier, according to representatives of Direct Trade Windows. Customers can choose from hinged single and double doors as well as pivot and sliding options to accompany the fixed glazed screen.
"When searching for luxury home improvement options, some of the most attractive products are those that create space and light, which is something that AluSpace has mastered," said AJ Hassanali, Direct Trade Windows' director. "The unique and slimline system gives architects, interior designers and installers the opportunity to create space and light in any internal environment. With a huge range of colour and design options and just a small number of core components, the system can be used to elegantly partition living or working spaces of any size or shape.
"At Direct Trade Windows, we're proud to be offering the leading AluSpace range to our customers. It's an investment that adds to our wide offering, as well as our streamlined manufacturing processes, minimal lead times and dedicated customer support, all of which contribute to making us the supplier of choice for trade customers when it comes to premium aluminium products.
"If you're a trade installer looking to tap into the lucrative and growing market of luxury home improvements, give Direct Trade Windows a call today on 01923 777 722." Alternatively, visit directtradewindows.co.uk.