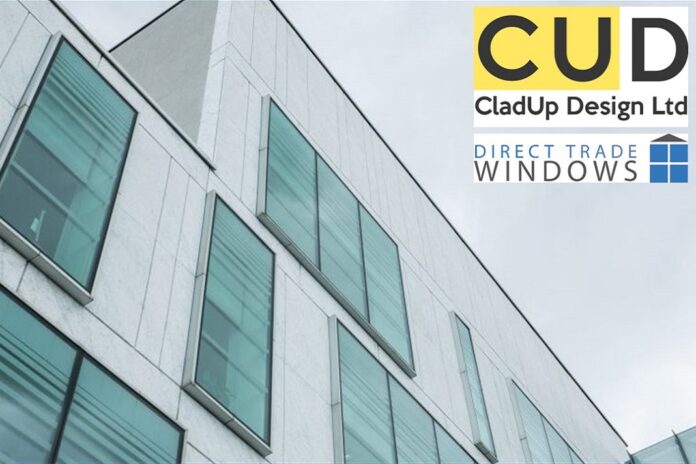 The Direct Trade Windows team has formed a strategic partnership with the façade design studio CladUp Design. The partnership marks a significant milestone for both companies as they join forces to provide high-quality cladding works to both domestic and commercial sectors.
Based in London, CladUp Design is a family-run business specialising in cladding design. The firm boasts a proven track record in window, door, curtain walling and rainscreen cladding, and has a commitment to precision and reliability that seamlessly aligns with Direct Trade Windows' own ethos of exceptional manufacturing quality, a representative of Direct Trade Windows has said.
"We are thrilled to partner with CladUp Design to offer a comprehensive range of cladding services to our valued customers," said AJ Hassanali, Direct Trade Windows' director. "Cladding has become an essential aspect of modern architectural design.
"This collaboration will allow us to meet the growing demand for high-quality cladding solutions across both residential and commercial projects.
"CladUp Design's unique strengths lie in their in-house design and technical team, which excels at manufacturing meticulous project drawings and providing on-site technical guidance to installers.
"Their deep understanding of cladding design intricacies ensures that every project is executed flawlessly, exceeding customer expectations and perfectly aligning with our own dedication to providing a seamless service to our valued customers."
Serving installers across the country, the Direct Trade Windows team manufactures and supplies a wide range of premium products. The firm's product range includes steel-look aluminium windows, doors and internal screens, bi-folds, patio doors and internal doors, as well as shop fronts and aluminium façade systems.
"We're delighted with our new partnership with CladUp Design and to have added cladding to our already extensive range of aluminium products," continued AJ.
"We have a commitment to supplying our customers with the latest cutting-edge solutions, and by combining our decades of industry experience with CladUp Design's proven expertise in cladding design, our customers can expect unparalleled cladding solutions."
For more information about Direct Trade Windows, visit the aluminium trade fabricator's website. The CladUp Design website can be accessed here.