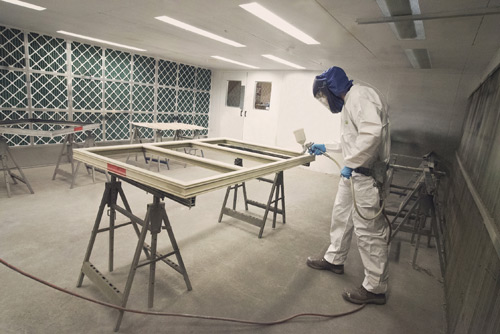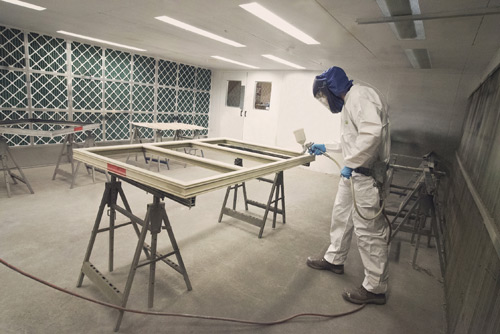 Quickslide has trebled the capacity of its in-house painting facility, as well as improving the product quality and versatility, after demand for coloured frames more than doubled in the last year.
The Yorkshire based fabricator opened its in-house paintshop last year to support trade customers in making the most of the trend for coloured frames. But now, with orders reportedly up by more than 100%, it has made a major investment in new paint booths and other equipment and says its customers will gain from extra quality and additional colours as well as the increased capacity.
MD Michael Connor said: "Our trade partners have shown us how popular coloured frames have become and we remain committed to supporting them in keeping ahead of every consumer trend.
"There is every sign that demand will continue to grow so we have ensured we have ample capacity to stay ahead of demand for a long time to come. The upgrade also means we can offer even greater control and consistency of quality as well as the entire range of RAL colours."
The move also means Quickslide can continue to carry out the service in-house, in keeping with its ongoing philosophy and as it already does with all other major processes, including foiling – another major growth area – profile bending, IGU manufacture and gas filling.
Michael explained: "By controlling these processes in-house, we can not only offer shorter lead times and more competitive pricing but, just as importantly, we have absolute control of quality and consistency in everything we make."
He concluded: "We are firmly committed to a strategy of investment in both our workforce through the Quickslide Training Academy and investment in the best equipment and this latest development is further testimony of that commitment."