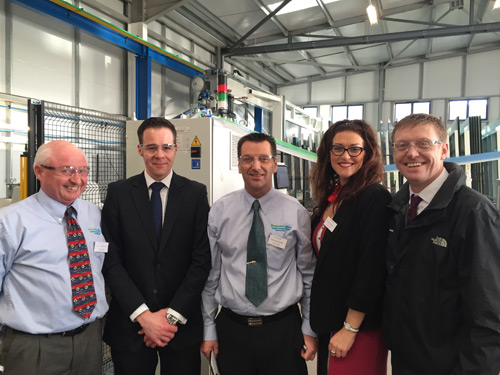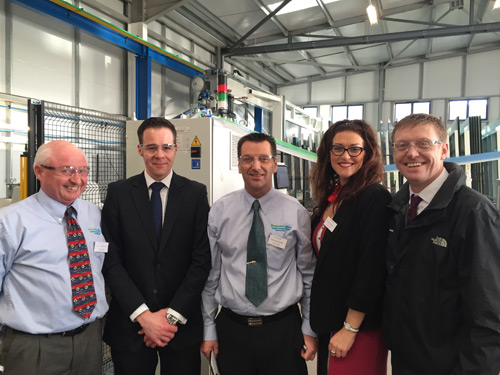 Westcountry Glass is making the biggest investment in its 37-year history, with a move to a 40,000ft2 facto-ry housing new, state-of-the-art, toughening and CNC lines, as well as creating approaching 40 skilled jobs within the group.
The £5million move not only represents a four-fold expansion in premises for Westcountry, part of the Cornwall Glass Group, but will also give it a greater reach with deliveries along the M5 and M4 corridors, as well as enabling it to offer much bigger units and a wider product range.
Principal supplier, Saint-Gobain Glass, is backing the move with technical support as well as ongoing prod-uct training and it goes almost without saying that the processor is using several of SGG's advanced glasses in the refurbishment of the Plymouth factory itself.
Westcountry Glass completed the move at the end of last year from its 10,000ft2 Saltash factory to the new unit in Plymouth. The toughening plant at the centre of the expansion plan is able to produce glass up to 2850mm x 4200mm as well as using advanced technology to give more uniform and consistent heating.
Additionally investment has been made in automated jumbo cutting facilities for both annealled and lami-nated products. Two sealed unit lines now support their growing IGU business enabling products to be man-ufactured in house with enhanced lead times. Close to 100 different glass product types are stocked within this branch.
Company director, Mark Norcliffe, said: "The new expansion will see Westcountry Glass's delivery routes go up the M5 corridor and across the M4, growing the reach of the Cornwall Glass Group to new counties and customers, with exciting new possibilities."