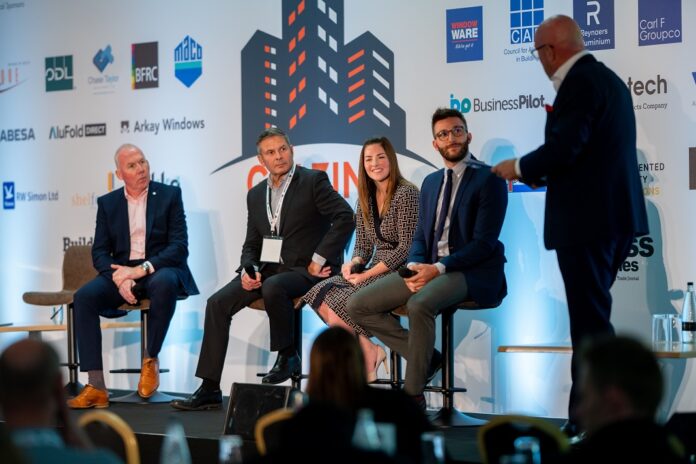 Edgetech has confirmed it is to sponsor the Glazing Summit conference for the fourth year running. The event is set to take place on Tuesday 18 October at Edgbaston Stadium and Conference Centre, Birmingham.
Chris Alderson, Edgetech's managing director, said: "The Glazing Summit gets better every year and, as one of the few times we get together as an industry to talk about the challenges we are all facing going forward, it really is an important event. The mix of debates together with the keynote speakers works really well. We are delighted to be supporting the Glazing Summit once again."
Charlotte Hawkes, Edgetech's head of marketing, was a panellist on stage for last year's Glazing Summit discussion on whether it was time for the industry to embracd a sustainable future. She explained: "It was great to speak on the panel and be part of the discussions. We have really benefitted from sponsoring the Glazing Summit as it gives us huge visibility among business leaders from across the whole industry."
Andrew Scott, Glazing Summit's founder, said: "Edgetech has backed the Glazing Summit since its inception in 2018 and I am delighted to have their support again. We already have some of the biggest names in the industry on board and we are looking forward to making this year's event bigger and better than last year."
Organisers of Glazing Summit 2022 are expecting to attract more than 400 leaders and CEOs from across the industry. Read more about what to expect at the event, here.