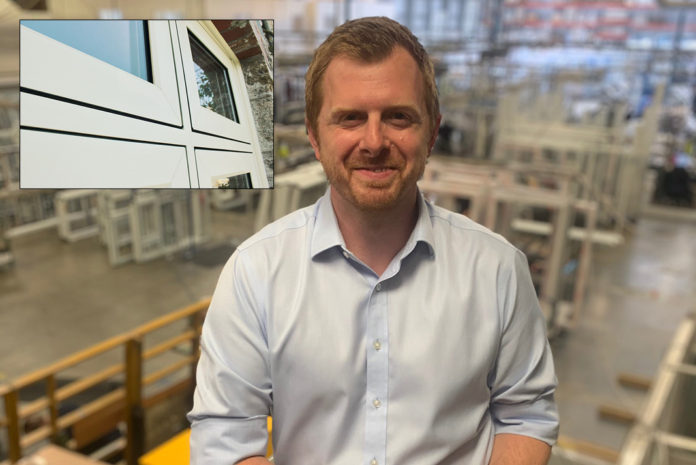 Emplas has launched a new colour-offer, adding 13 foil options to its colour pathways, expanding its overall offer to include 30 different options.
Emplas says the new colour range gives installers the opportunity to offer end-users the choice of an extensive range of colour but also finish options, including smooth and ultra-matt finishes.
This includes new Pebble Grey; Buckingham Grey, Silver D Smooth; Sage Smooth; Hazy Grey Finesse; Claystone; Basalt Grey Smooth; Flemish Gold Smooth; Windsor; Black Ulti-Matt; Kensington Grey; Honey Oak Super-Matt.
Jody Vincent, national sales manager at Emplas, said: "We've seen a real evolution of the market for foils. Homeowners want greater subtlety and more choice. Something that's only accelerated during and since lockdown.
"The new build sector is also specifying colour in far greater quantity because of its ability to define the architectural aesthetic of new homes.
"What you're getting is increased demand in terms of volume but also for choice. The colour ranges we're now offering allow us to be more flexible in the way that we're able to serve the installer. At the same time new colour pathways and increased end-user appeal, gives them more reach into those markets."
The offer also includes three of the new colour options – Pebble Grey; Sage Smooth; and Claystone – from stock.
In addition to the expansion of its offer, Emplas has also worked with Profile 22 to bring a grey substrate into its range in response to customer demand. This means that Anthracite Grey on both sides, will be available on a grey rather than brown base.
"The benefit for our customers is that they are getting a lot of additional flexibility in colour offer. That extends to substrate," said Jody.
"If you're quoting on an extension, end-users may want to match into an aluminium bi-folding door with a foiled PVC-U product. A grey substrate makes the finish far stronger.
"More flexibility in colour and substrate gives installers greater flexibility in how they sell," Jody continued.
"The colour options here are important. It's the fact, however, that we can deliver them with far greater flexibility which delivers the real benefit to our customers," Jody said.
"End-users want colour but post-lockdown they want it more quickly than ever. With rapid delivery across 30 colour options, 13 of which are completely new, we're helping them to add immediate value to their offer."