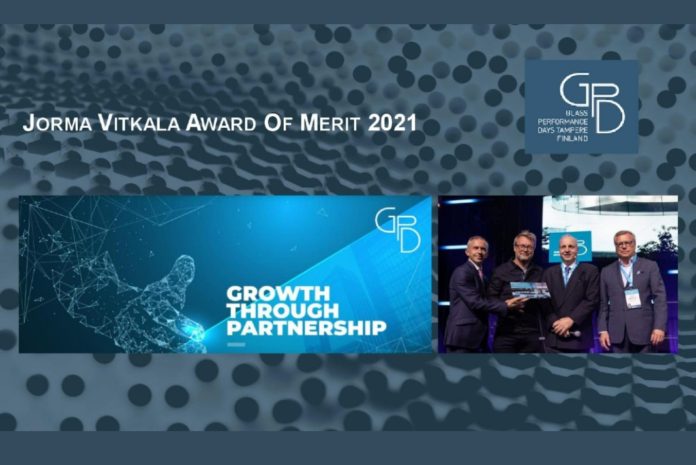 Entries are being invited for the Jorma Vitkala Award (JVA) of Merit – an honour created in 2017 to recognise outstanding individual contributions to the glass industry. Nominations will be accepted until the end of June 2021. Professionals within the glass industry are invited to nominate individuals for the award using this link.
Organisers of the award are looking for contributors that made a significant impact on the development of the international glass industry. Nominations can be made through a simple online submission process, where a description of the nominee's relevant merits and contributions can be submitted. A nomination committee, comprised of professionals from international glass industry publications, will select a winner this summer. The award itself will be presented in Finland, on 20 October 2021.
The JVA award was first established at the Glass Performance Days (GPD) forum, an educational conference for the international glass industry that takes place in Finland, China or Brazil, every two years. The award's namesake, Jorma Vitkala, received the first award in 2017, at GPD's 25th anniversary event. James O'Callaghan, professor of architectural glass at Delft University of Technology, in the Netherlands, received the second award in 2019.
"This award is our special tribute to leading contributors in the development of the glass industry," said Jean-Paul Hautekeer, global marketing director (building and infrastructure) for the chemical company, Dow. "Continued innovative progress and bold new solutions will keep the applications of glass at the forefront for designers, industries and research institutions, and provide us with effective competitiveness in the choices of materials and solutions for building, automotive and interior decorating."