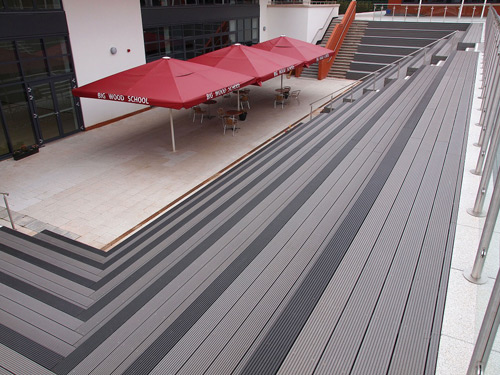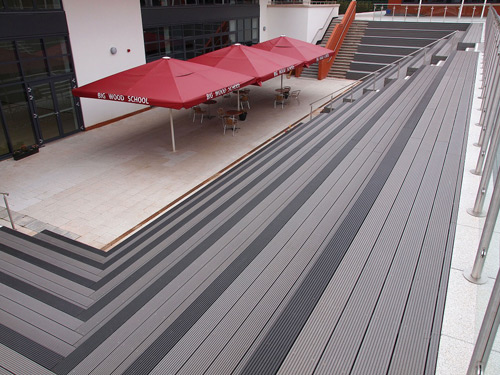 Epwin Group, the manufacturer of extrusions, mouldings and fabricated low maintenance building products, has announced the acquisition of Vannplastic Limited, (trading as 'Ecodek'), for £5.2m of initial consideration.
Vannplastic Limited trades as Ecodek and was founded in 2002 as a manufacturer of wood plastic composite (WPC), the primary application being a hardwood substitute for balconies and outdoor decking. Ecodek is described as the leading British supplier of WPC products, which are manufactured from recovered hardwood fibres and high density recycled polyethylene. Reportedly as a consequence, all products are more than 90% recycled and 100% recyclable.
The business is located in Wrexham, North Wales and has a broad customer base from new build housing, social housing and trade. The business has developed a significant amount of know-how in the formulation and use of WPC materials and plans to expand the use of these materials in additional applications.
The acquisition is in line with Epwin's stated strategy to broaden its range of low maintenance building products. Ecodek's product technology has potential for applications in other low maintenance building products and there is a high level of technical expertise within the business which, by working with Epwin's own technical resource, will aim to develop new applications for the materials technology, as well as continuing Ecodek's impressive rate of growth. Ecodek will operate as part of Epwin's Extrusion business with the management team who formed the business continuing to oversee its growth and development.
For the year ended 31 December 2014, Ecodek had turnover of £4.1 million, producing an operating profit of £0.6 million. Net assets at the same date were £1.1 million. Current year performance is expected to deliver EBITDA of circa £1m. The acquisition will not have a material effect on the Group's earnings in the year to 31 December 2015. The acquisition is expected to be earnings enhancing in the financial year to 31 December 2016.
Jon Bednall, chief executive officer, Epwin Group said: "I am delighted to announce the acquisition of Ecodek and welcome the team there to the Group. Ecodek adds to the Group's range of low maintenance building products and brings exciting new materials technologies into the Group as well as real developmental expertise. The acquisition represents an important first step in the development of the Group and is expected to enhance earnings from 2016."
Alex Collins, managing director of Vannplastic (trading as 'Ecodek'), said:  "Joining Epwin Group will enable us to develop and expand our product range and take full advantage of the exciting opportunities for our innovative materials.  We are proud of our product and dedicated workforce. Becoming part of Epwin Group is excellent news for our employees and customers alike and we look forward to the future with confidence and enthusiasm."