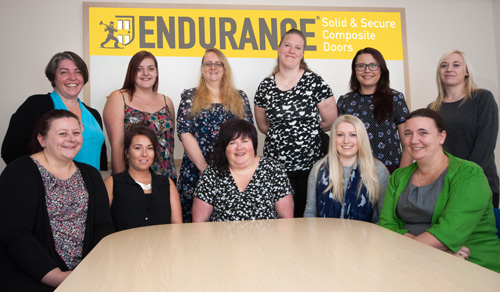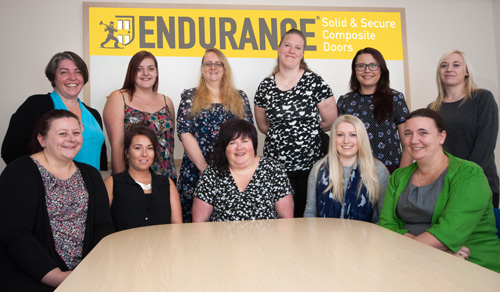 The team at Endurance Doors by Rocal has been shortlisted in the prestigious G-Awards, which will be held at the London Hilton on Park Lane on 27 November, in the Customer Care Initiative of the Year category.
Endurance Doors says it has a history in the composite door sector that dates back to 2002 and today, it claims that its solid and secure timber composite doors are 'arguably the most robust in the UK sector'. With year on year sales up 48%, the company has firm plans to establish itself as a 'major player'.
The recognition by the G-Awards is said to reflect a real customer focussed culture at the company, which says it is renowned for its 'can do' attitude to customer requests.
With the new pearl grey and walnut finishes along with 16 new door designs already in 2015, Endurance Doors says it is gaining market share quickly.
The company, which says it has firm plans for growth in place, has also recently promoted Kate Tutty to the position of office and customer service manager, in a broad role to ensure all customer queries and orders are processed quickly and effectively. In addition, Endurance Doors has also restructured its sales office to ensure that customers have a 'clear and simple access path' to their dedicated contacts, as part of its strategy to provide market leading customer service.
Stephen Nadin, managing director of Rocal Group, commented: "With over 10 years experience, we know the composite door sector well and the utmost importance of excellence in customer service. To be recognised by the G-Awards is a real reflection on our staff and the culture we have at Rocal and I look forward to the evening where we celebrate the very best in our industry."