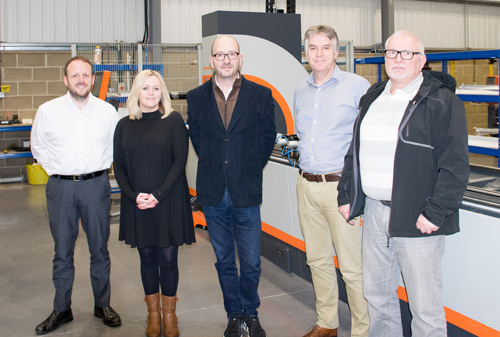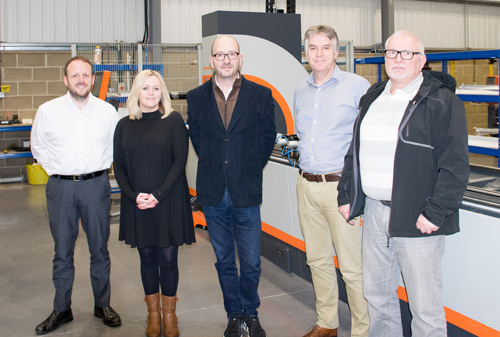 Suffolk rooflight company, Sunsquare, based in Bury St Edmunds, says it has become the first company supplying and fitting flat roof skylights to be awarded the BSI Kitemark.
The Kitemark, which is the world's most recognisable mark of quality, has seen Sunsquare raise the bar for industry excellence in a previously unregulated sector.
Justin Seldis, director of Sunsquare, said: "Prior to our BSI Kitemark, the roof skylight industry has been completely unregulated.
"I'm proud to say that we've changed the way the industry will have to operate in the future. A Kitemark is the highest mark of quality so I would advise clients only to buy from companies whose product is recognised in this way."
Since it was awarded the Kitemark, Sunsquare has seen and increase in demand for its products and has invested £1 million in three new Elumatec machining centres.
This has doubled Sunsquare's production size, allowing for one manufacture factory and one sterile factory for glazing.
The company is also testing new bespoke software to ensure lean manufacture, as well as redeveloping the creation and packaging of its upstands.
Mr Seldis said: "We're working on making our upstands more thermally efficient. We are the first and only company to supply a separate upstand to clients and this is another new line in the sand when it comes to upstand performance."
The team is also ready to tackle expansion into new markets worldwide.
On plans for 2016, Mr Seldis said: "It isn't in our nature to sit still or rest on our laurels. In 2016, we're striving to do even better, with new products, new shows, new countries and new technologies in the pipeline.
"As our company motto states, we're continually believing in better."