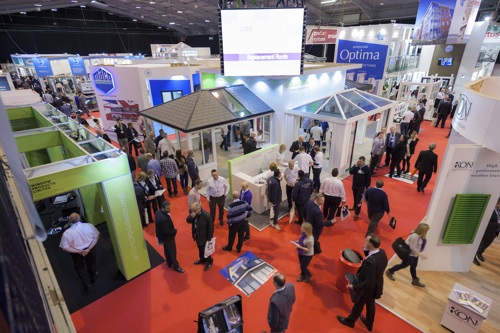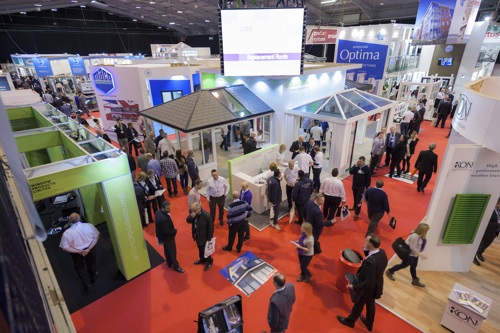 With record attendance and visitors said to be in a 'buying mood', the organisers of The FIT Show have hailed the 2016 event as 'three days that changed the industry'.
With attendance 45% up on the 2014 show, 8,502 unique visitors came through the doors and with the majority of those reportedly in a 'bullish, buying mood', business would appear to be 'on the up' according to The FIT Show team.
Exhibitors universally reported strong interest from visitors in sourcing new products and alternative suppliers. Buoyed by the strength of the two previous events, exhibitors had planned their product development programmes around this year's FIT Show, with strong pre-show publicity from many and a wealth of new product launches. Most of the systems companies offered new products, with two launching brand new window and door systems – Profile 22 with Optima and Residence 9 with its new Residence Collection. In fact, the success of R9 since its launch at The FIT Show in 2013 reportedly prompted the appearance of flush fit casements from most of the systems companies this time round.
Bi-folding and residential composite doors were pre-dominant, as were a rash of electronic 'intelligent' smart locking systems, with the advance of such products finally seeming to gain traction in the broader market.
More than 180 exhibitors, occupying four halls, delivered their products and services with what The FIT Show's organisers describe as 'a style and pizzazz that has barely been witnessed for many years'. Stands were 'exceptional' in their creativity and innovation at all ends of the spectrum, with 'fun' being the prerequisite for many. Coffee shops were dotted around the halls with Truemans offering a 'Friends' experience that was appreciated by a full house of visitors throughout the show. Competitions and promotions thrived, with the Composite Wood Company finally donating the cabin that dominated its stand and the concourse between halls to a deserving customer for his disabled son.
The gala dinner on Wednesday night hosted almost 900 guests, who experienced a Great Gatsby-themed 'extravaganza' including song and dance routines, trapeze, fire-eating and juggling acts, with many guests embracing the 1920's theme with period costumes. The announcements of the winners of the Master Fitter Challenge and Exhibitor Awards punctuated the evening with guests then dancing well into Thursday morning.
What the 2016 FIT Show represented was the window, door and conservatory industry at its very best: innovative, confident, extravagant and intent on enjoying itself. All of which has led to The FIT Show outgrowing the Telford venue and necessitating a move to the NEC, for May 23rd to 25th next year. The show's organisers report 'a clamour for stand space that signals a great future for the industry'.