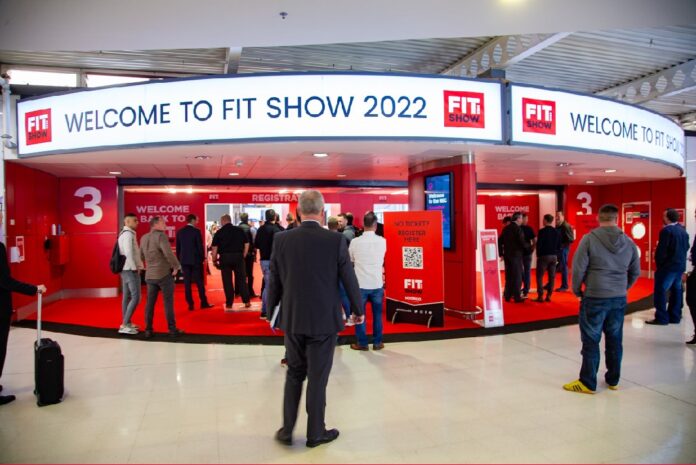 Organisers of the Fit Show have reported success after the event's return to Birmingham's NEC last week (from 10 to 12 May 2022). Fit Show is the UK's dedicated trade show for the window, door, glass, hardware and components industry. The event had been delayed from taking place in 2021 due to the impact of the global Covid-19 pandemic.
Reopening this May without restrictions, the event delivered over 170 brands as part of its exhibitor lineup, and more than 30 hours of continuing professional development (CPD)-approved learning content. The 2022 show saw record visitor pre-registration numbers, and more than 10% of those registrations were made on the day before the show opened. Organisers said that the atmosphere within the halls at the NEC reflected a keen appetite for face-to-face business.
Nickie West, Fit Show's event director, said: "I'm still absolutely buzzing after returning from a very successful three days of Fit Show. We were anticipating strong visitor numbers based on our pre registration data, but I don't think anything could quite prepare us for the atmosphere, goodwill and camaraderie in the halls throughout the show.
"Our exhibitors were consistently busy. Our seminars reached capacity on more than one occasion, and our late night parties saw people quite literally dancing in the aisles. It was everything the team and I hoped that it would be, and more."
Many brands used Fit Show as a launchpad to market, with debuts from the likes of Compdoor, Solar-Calibre, DAKO, Rockdoor, UK Doors Online, Checkatrade and Google Nest. The event also saw the return of brands including Haffner, SmartReady Veka, Ultraframe, Selecta Systems, Brisant-Secure, Business Pilot and Made for Trade.
Exhibitors went to great lengths to deliver a first-class event for visitors, Fit Show's organisers reported, with ambitious and innovative stand builds supported by strong marketing campaigns. Morley Glass, the Fit Show first timer Strongdor, and Britmet Lightweight Roofing won awards for driving and converting the most visitors with their campaigns.
Hot on the heels of its May 2022 event, the show's organisers have confirmed the dates of the next show, which will return to the NEC Birmingham from 23 to 25 May 2023. Fit Show will then continue to follow a biennial frequency, placing the show in Fensterbau Frontale's 'off year'. The May 2023 edition will be followed by a show in 2025, and is set to return every other year thereafter.
Nickie continued: "We have already had strong support for our 2023 event with 45 brands, including the likes of Haffner, ODL, Morley Glass, Selecta Systems, DAKO, Bel'M and Comar, among others, rebooking for next year. We're also having positive conversations with a number of brand leaders who weren't quite ready to exhibit in 2022 but who are planning to return in 2023.
"It's going to be a very special event as we commemorate ten years of innovation, growth and success for the whole industry. We hope they'll join us to celebrate this special Fit Show landmark."