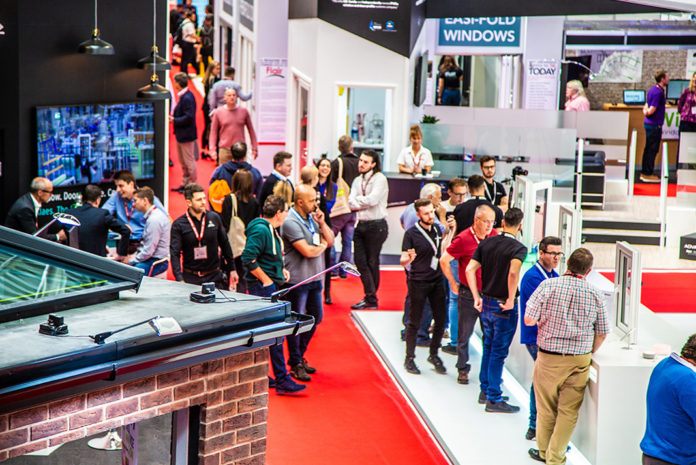 FIT Show organisers have announced new dates for its 2021 event, postponing the fenestration industry's flagship UK event from May until September 2021.
FIT Show will return to the NEC from Sunday 26 – Tuesday 28 September 2021, with organisers having secured a new, safer timeline in the Birmingham venue's heavily disrupted schedule.
The announcement follows a period of unprecedented uncertainty due to the ongoing global impact of the Coronavirus pandemic. Organisers say they have taken proactive steps to move FIT Show into a safer timeline in the Autumn of 2021.
Event director, Nickie West, said: "It will come as little surprise to many that we have been in constant communication with the NEC to ensure a safe event which delivers the best possible ROI for our exhibitors, and the best experience for our visitors.
"The decision to postpone FIT Show 2021 from May until September is a proactive step that we have made in order to create a safer timeline for the industry to work towards. We know that there is an insatiable appetite to get back to face-to-face business. We have taken many factors into consideration as part of this process, including the likely surge in demand for summer holidays and the 2022 Fensterbau timeline. We believe that FIT Show in the Autumn of 2021 will come at just the right time for the industry, steering the ship to reflect the industry's V-shaped recovery.
"The new dateline will see us open the show on a Sunday for the first time. This will create an ideal opportunity for busy installers to visit over the weekend if they are unable to attend during the week. This is something we have been asked to consider by our stakeholders in the past and an initiative we believe to be right for 2021"
Organisers have confirmed that FIT Show will revert to its usual May slot in 2023, following a biennial pattern thereafter.
Nickie concluded: "The additional time that we now have before the show provides an opportunity to explore new content and feature ideas to enhance our proposition. We are already exploring new product focuses, such as our outdoor living feature, and will be implementing new hybrid event features that will extend the value of the show above and beyond the three physical days of the event. We are excited to announce these plans over the coming months
"I cannot wait to get back to FIT, reconnect with the industry, face-to-face, and see all of the latest products up close and in the flesh. FIT Show really is the main event where people come to see the best in the industry, to allow them to be the best in the business."