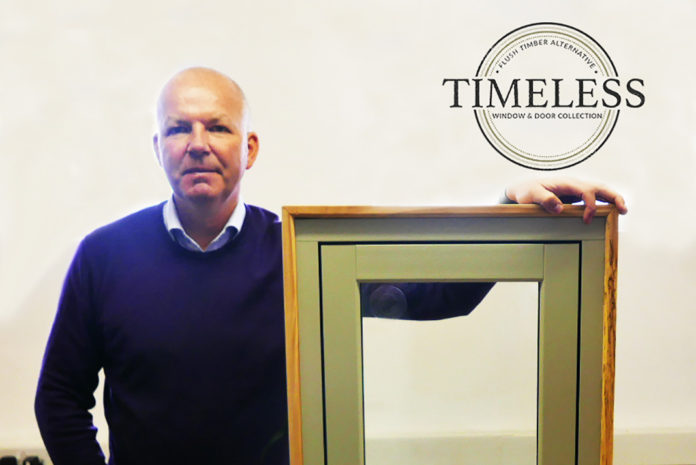 A new Timeless range of mechanically jointed windows has been created by Listers and Veka. Listers says it has invested heavily in the new Timeless brand, developing a retail-focused website, a brochure, professional photography, colour blocks and samples – and has also housed a large selection of stock colours for reduced lead times.
In August 2017, Listers was acquired by industry 'stalwart', Roy Frost, who says that his first port of call was to ensure that partnership between Listers and Veka remained intact. "We've worked with Listers for many years and were delighted when we heard that Roy had taken over the reins at this fantastic company," said Neil Evans, Veka Group sales director. "He immediately contacted us and explained his vision for Listers and it's fair to say, Listers are sticking to it rigidly. When I saw what Listers had done with the Timeless brand, it really was very exciting and looks set to be a roaring success."
Moving forward, Roy and his team at Listers are determined to expand on the initial success that Timeless is already bringing to the business. Plans are being actioned on expanding manufacturing facilities at the Listers factory in Stoke on Trent as well as a big marketing campaign to bring Timeless to the forefront of the end users' attention.