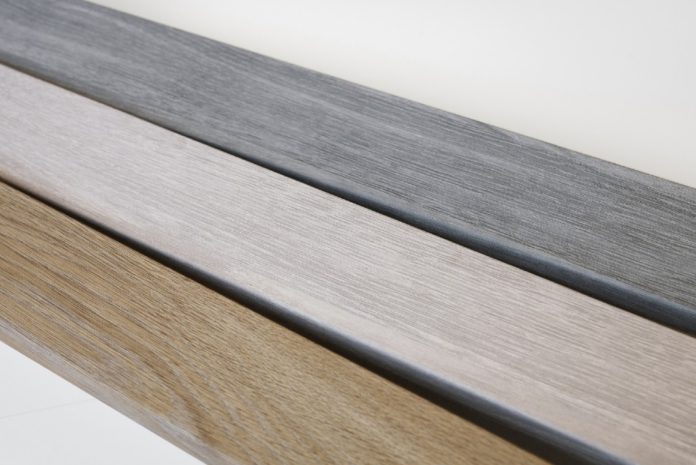 Aluplast is on target to double its year-on-year turnover, in the first quarter of 2021, with demand for colour and finish identified as a main driver for growth. Foils account for as much as 50% of total order volume for the PVC system house, which has invested significantly in foiling technology and production capacity.
The company's investment, combined with extensive forward planning ahead of the January deadline for the UK leaving the European Union, was central to Aluplast's ability to maintain a strong and consistent supply of product, they say. This is despite widespread congestion at UK ports due to shipping container shortages and worsening delays on imports owing to Brexit.
With a range of 40 different foils, Aluplast offers competitive lead times of 20 days on its bespoke finishes. Its selection of popular stock options, including anthracite grey on white, anthracite grey both sides on a grey substrate and smooth options, are available off the shelf in the UK. Aluplast's foil range also includes the next generation Woodec and Aludec finishes, designed to accurately replicate the look and feel of timber and aluminium.
Ian Cocken, Aluplast's director of sales and marketing, said: "The appetite for foils and colour is on an upward trajectory but the pressure on fabricators and installers to deliver on that demand is also increasing. Our investment in foiling lines and CNC foiling technology has afforded us a great deal of flexibility, even on our bespoke finishes. Traditional, manual foiling processes can take hours, but we've reduced that to just minutes, and that has a had positive impact on cost and efficiency that we can pass on to our customers.
"Our supply of stock foiled profile is here in the UK, ready to go, but our lead times remain strong across our product range. This is thanks to our manufacturing capacity but also due to the measures we put in place ahead of the Brexit deadline, that have helped to mitigate against the delays we have seen in recent months on imports," said Cocken.
Foiling over 90,000m of foiled product each day, Aluplast processes more than 150,000 tonnes of PVC-U in Europe each year, an amount that is equivalent to 75% of the combined UK and Irish markets. "Aluplast is a global business. We export to 28 countries around the world, and that scale and experience has paid dividends," concluded Cocken. "It means our customers have enjoyed a strong start to the year, but they are also going to be well placed to capitalise on the additional demand that's anticipated from the home improvement sector for the remainder of the year as well."