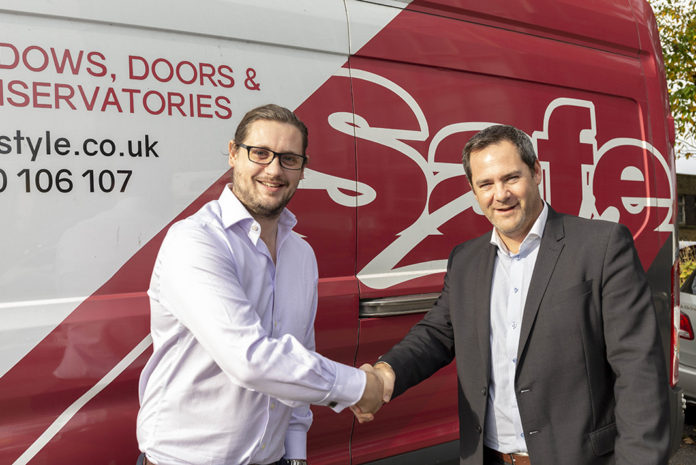 Safestyle UK says that it is still 'benefitting hugely' from working with Leads2Trade – eight years on after first linking up.
Daniel Nolan, head of digital at Safestyle UK, said: "Whilst we generate most of our leads in-house, via our digital and marketing department, we supplement this with leads from affiliates, and Leads2Trade is one of our longest running and best suppliers.
"They supply us the leads in real-time, once they have qualified them and they are really consistent in terms of quality. Leads2trade also provide us with in-depth analysis, so we can dig down into the details of the leads and track return on investment. All of the above shows their quality and position as a heavyweight supplier."
Safestyle UK also use Leads2Trade's Hotkey telephone service. Hotkey sales leads are pre-qualified against Leads2Trade's set product criteria, but instead of simply notifying the installer via email or text message, they can instantly transfer the consumer by telephone to Safestyle's sales team.
Daniel commented: "The Hotkey service is brilliant and the fact that leads get put through to us right away really does emphasise to the customer that we are the best provider. It also provides a good conversion rate and in terms of appointment rates it is excellent. We find that it's a much cleaner way of working too."
Andy Royle, co-founder and director at Leads2trade, commented: "It really is testament to the work we do here at Leads2Trade that a company with a reputation as big as Safestyle UK sees us as such a vital part of their business and we look forward to working with them for many more years to come."
Leads2trade claims to generate 5-6,000 leads per week for companies operating in the home improvement market. These leads are then double qualified by Leads2trade's in-house call centre and passed onto members of its trusted local supplier network, in postcodes of their choice.