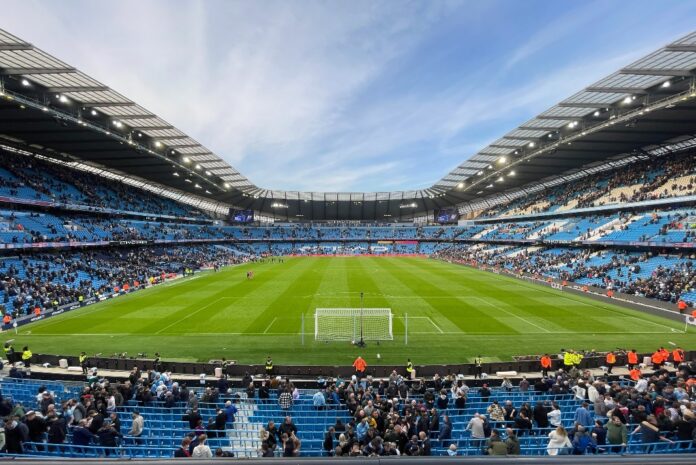 The Glass and Glazing Federation (GGF) has reinstated its annual members' day after a moratorium due to the Covid-19 pandemic. It has been scheduled for 28 September 2022 at the Etihad Stadium, Manchester, the home of Manchester City Football Club.
Traditionally, the GGF's members day is when the GGF's board and officers meet the majority of members face-to-face. This year, a programme of presentations on a wide range of key topics has been coordinated to provide tangible content. This is in addition to an opportunity for members to network and discuss key issues with the GGF team and industry leaders.
Members are invited to join a stadium tour of the Etihad from 11am. Registration for the formal programme is set to start from 11.30am while the programme is due to begin at 1pm. President Tony Smith is scheduled to give the opening address.
Guest speakers include Dave Dalton, CEO of British Glass, and Jade Lewis, chief executive of the Sustainable Energy Association. The programme is designed to be intensive and to ensure that members learn about the key initiatives that are being introduced throughout the GGF Group.
Presentations are also set to be given by GGF Group officers including Dave Mechem, head of RISA, on a potential solution to the controversy surrounding trickle vents. The GGF's John Mannell hopes to bring members up to date on the key Skilled Pathways Scheme that is designed to provide solutions to the skills gap.
Anda Gregory, the GGF's chief development officer, is scheduled to provide key insights into the GGF strategy for the next five years, and the increased value that will be provided to members. She is also set to explain how the GGF is improving member benefits in order to welcome a new influx of businesses to the federation.
Maintaining the football theme, members are invited to attend the evening reception at the Football Museum, also in Manchester, at 6.30pm, after the conclusion of the formal programme. To register for tickets, visit this eventbrite link.
This year's members' day is the most important for many years, according to John Agnew, the GGF's managing director. He said: "The pandemic coincided with one of the GGF's most significant periods of change, improvement, development and growth, so there is a great deal for us to discuss at this year's members' day. It also therefore promises to be the most dynamic and rewarding for members to attend, with a packed programme. Also of course, it is a long-overdue opportunity to network with others sharing similar concerns and goals, at a time when we all continue to be tested as businesspeople."