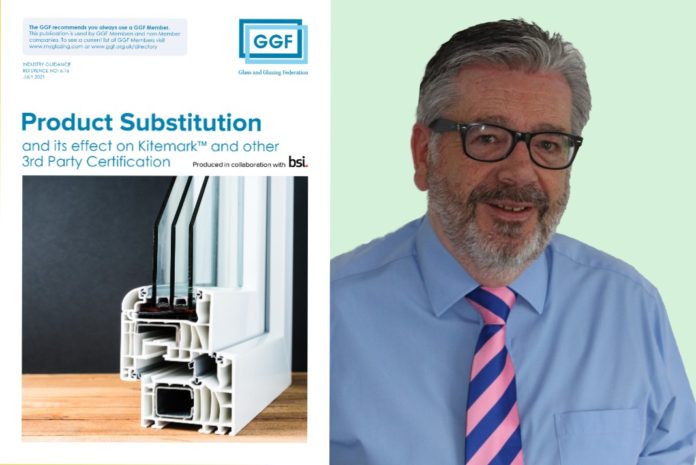 The Glass and Glazing Federation (GGF) has launched new guidance about product substitutions, to help companies comply with regulations. This guidance aims to clearly and accurately inform window and doorset fabricators of their roles and responsibilities in ensuring that products placed on the market consistently meet the claimed performance standards, as tested and/or certified by a third party, such as BSI Kitemark.
David Borland, GGF's senior technical officer, said: "As the industry's leading trade body, the GGF insists that members' have a duty of care to ensure that their products will perform to the standard or performance necessary for the situation. The substitution of vital components within a product's composition can have distinct effect on its performance whether it's a window, door or any glazing product placed on the market."
David added: "This new guide highlights possible issues and problems that can occur when substituting products in place of those of a system house component supplier or other manufacturer which are approved, tested and/or certified. Knowing these potential problems is particularly important when third-party-type testing is cascaded, and used to support product safety and performance claims for certification and/or regulatory compliance. I'd urge all companies to read this document to ensure they are considering their choices when selecting components for their products." The new guide can be viewed here.