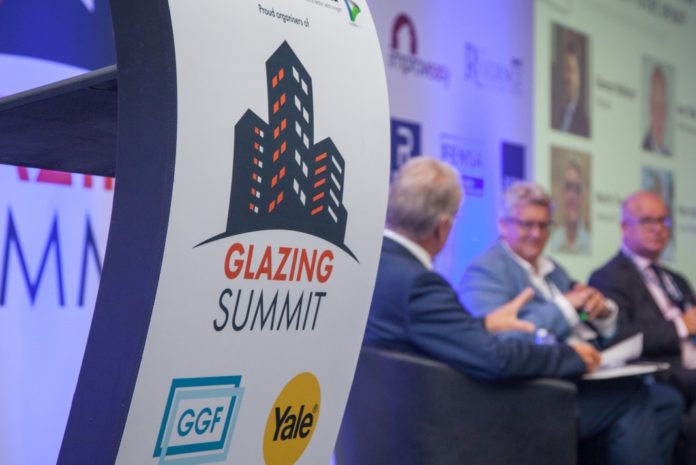 Speakers for this year's Glazing Summit have now been confirmed by the event organisers.
The one-day conference, for businesspeople within the glazing calendar, takes place next Thursday (21 October) at Edgbaston Stadium and Conference Centre, Birmingham. The conference aims to tackle some of the biggest challenges facing fabricators, installers, glass companies and component suppliers.
Four debates – on conquering the supply chain crisis, embracing a sustainable future, the challenges installers have faced, and whether it's time to buy, sell or bust – will feature four panellists and a host, addressing the tough questions. Industry experts who are due to speak at the conferencey include Gary Morton, CEO of Central Window Systems; Nathan Barr, managing director of ODL Europe; Sam Nuckey, Window Ware's managing director, Dean Bradley, Glazpart's sales and marketing manager; John McComb, technical services director for Reynaers; Mark Gajda, Rehau's head of technical services and certification manager; and Gary Hyem, corporate finance director of FRP Corporate Finance.
Keynote speakers will include Insight Data's managing director, Andrew Scott, with the 2021 'State of the Industry' report, and the Glass and Glazing Federation's David Borland, on 'the regulation minefield and what the industry should know'. The economist Greg Perdon will address the economic outlook for the industry, and business guru Geoff Burch, will speak on growth through leadership.
The calibre of speakers doesn't end when the day finishes either, with comedian Simon Evans taking centre stage at the Glazing Summit Dinner in the evening. Andrew Scott, founder of the Glazing Summit, said: "We have assembled a fantastic line up of big-name speakers to tackle the biggest industry issues, and we are looking forward to hearing their views. Since the agenda has been finalised and the speakers have been announced, interest has snowballed."
For more information about the agenda, and a full list of speakers, click here.
Event Hosts
– Sam Cross – Event Host
– Paul Godwin – Panel Host
– Chris Champion – Panel Host
Conquering the Supply Chain Debate
– Nathan Barr, ODL
– Samantha Nuckey, Window Ware
– Paul Sullivan, Anglo European
– Dean Bradley, Glazpart
Time to embrace a sustainable future?
– John McComb, Reynaers
– Simon Scholes, Veka
– Mark Gajda, Rehau
– Charlotte (Mercer) Hawkes, Edgetech
Who wants to be an installer in 2021?
– Ryan Schofield, Thames Valley Windows
– Will Hackman, Solarframe
– Gary Morton, Central Window Systems
Mergers and acquisitions: Build, buy or exit?
– Andy Jones
– Sarah Hitchings, Window Widgets and the Residence Collection
– Neil Maddocks, Insolvency
– Gary Hyem, FRP
Keynotes
– Andrew Scott, Insight Data and Purplex Marketing
– David Borland, GGF
– Gregory Perdon, Chief Investment Officer and Bloomberg host
– Geoff Burch, inspirational speaker