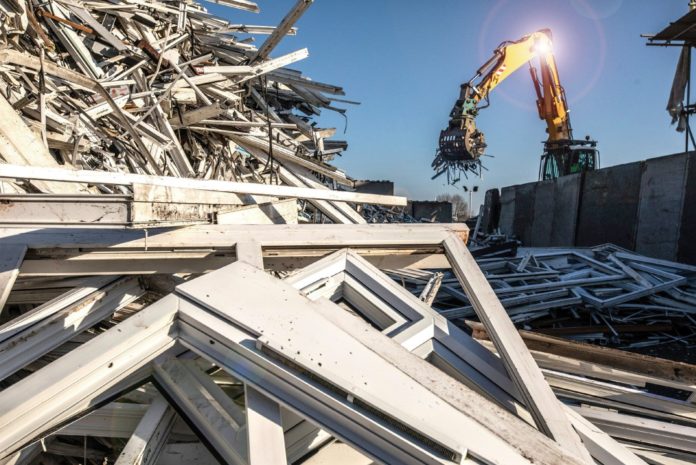 Veka Plc is proud to have been shortlisted for not one, but two categories at this year's G Awards 2021 (G21). The G Awards is a prestigious awards scheme for businesses within the glass and glazing industry. Winners of the G21 Awards will be announced in November at a lavish event on London's Park Lane. Veka has been named as a finalist in the 'Best Sustainability Initiative' and 'Covid-19 Business Hero' Award categories.
The 'Best Sustainability Initiative' category seeks to honour companies that have adopted measures to minimise, reuse and recycle waste, protect the environment and minimise energy use. Judges of the category are also interested in measures that have demonstrated the mitigation of climate change.
Veka demonstrated to judges its ongoing commitment to sustainability after publishing its second comprehensive corporate social responsibility (CSR) report earlier this year. Not only is CSR a key strategic objective for the business, it also inspired Veka's new positioning statement for 2021: 'We Care | We Act', and its new mission statement: 'We care about our partners, our people and our environment."
Over the last 18 months, Veka remained firmly focused on survival, and the continued supply of product, to protect the welfare of its employees, suppliers, and customers. For other companies, that might mean that CSR takes a back seat, but at Veka, though it admitted that it hadn't been able to achieve all its goals identified in its 2019 CSR report, the business still made progress and reported some impressive energy savings, ways to reduce waste and community support.
The 'Covid-19 Business Hero' Award looks to play tribute to the businesses that have reacted to the global pandemic and pivoted the way they operate to be a force for good within the glass and glazing industry. Veka's strategic response to the pandemic sought to protect the welfare of its customers, suppliers and employees. Veka supplied material essential in the manufacture of the 'Nightingale' hospitals, and helped to support 200 local families with food over Christmas. Despite unprecedented demand and shortages of raw materials, Veka's innovative approach has resulted in continued supply to its customers.
Dawn Stockell, Veka's marketing director, said: "We're honoured that our strategic approach to sustainability and our actions during the pandemic have been recognised by the prestigious G21 Awards. Like many businesses, our crisis management plans didn't include a global pandemic. However, by the time the national lockdown was announced in March 2020, our management team had a robust plan. With a newly earned respect for the need to be able to flex our strategy, our plans remained ambitious, but sustainable, as we will never put the stability of the business or people at risk."
Dawn added: "We are also very proud that our sister company, Veka Recycling, is also a G21 Awards finalist. I believe that having two, independently managed companies from the same group appearing among the finalists in this category, offers a very clear picture of the commitment the Veka Group has to sustainability. We're looking forward to what promises to be a great event and we wish all the finalist the very best of luck."