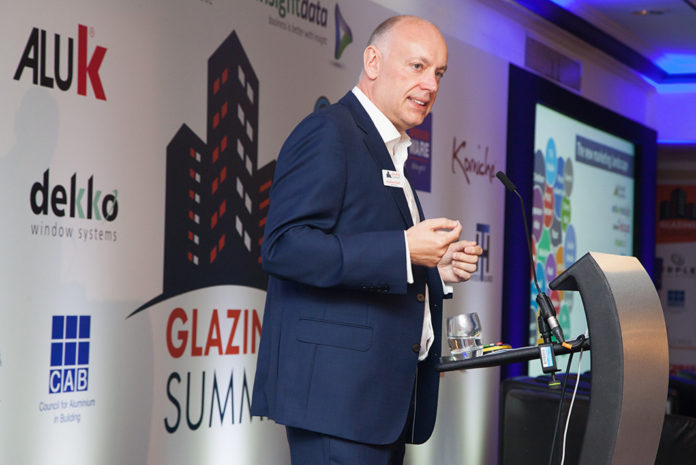 Organisers of the Glazing Summit, which is taking place this Thursday (12 September) at Edgbaston Stadium, Birmingham, say that the event will 'inform, educate and connect' fabricators, installers and suppliers from across the industry.
Andrew Scott, founder of the Glazing Summit, commented: "After the buzz of the inaugural Summit last year, our intention for 2019 was to bring together 250 industry leaders for a high-value day. Since the speakers were announced, this has snowballed with almost 300 delegates attending."
Speakers include Martin Thurley, MD of Liniar and John McCombe, technical director of Reynaers. Safestyle and former Everest marketing director, Martin Troughton, will also take to the stage alongside Peter Hall, ex operations director of Anglian who is described as a 'serial entrepreneur' and is said to be 'actively acquiring' window companies.
Mark Spanberg and Johan Ambulm – reported to be two 'giants' in the technology field – are flying in from Stockholm and Berlin to discuss the future of home automation and smart-tech for windows and doors, while experts on regulation and accreditation, including GGF and BSI leaders, will share the latest developments.
It isn't all window industry speakers though. The Glazing Summit team has secured Neil Parker, a chief economist, market analyst and director of RBS/Natwest bank, who will share his views on Brexit and the economic outlook for the UK glazing market.
Meanwhile, Andrew has brought in two 'heavyweights' from the financial world to discuss mergers, acquisitions and restructures – including a director of Thincats who have £800million available for funding acquisitions, and a partner in PCR, who advise companies on corporate restructuring.
Andrew commented: "Our entire line-up of 24 speakers are prepared and ready to share knowledge, expertise and their opinion on the future of the industry, how to maximise the opportunities ahead and navigate around the pitfalls."
Attendees this year will be able to get involved in the discussions thanks to Slido, a Q&A and polling platform, which will allow the audience to participate and ask questions.
The day will be rounded off with the Glazing Summit 'Leaders Dinner', which brings together around 150 senior industry leaders. This year the host is former Olympic and World Championship gold medallist Roger Black MBE.
For more information, visit: www.glazingsummit.co.uk