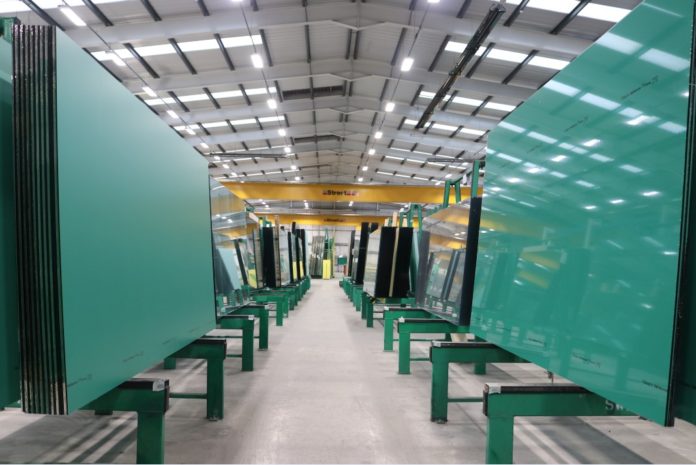 Mackenzie Glass has highlighted severe and immediate disruption to the global supply of laminates which it warns will lead to shortages this summer. The glass merchanting business said that major disruption to the supply of PVB laminates in the US had created a global shortfall, which was now manifesting itself in lower availability of security and acoustic glass. This issue is compounded by further disruption to supply caused by the recent blockage of the Suez Canal and the exponential growth in demand for laminate products from the automotive industry, home improvement and new build sectors.
Mark Herbert, Mackenzie's joint managing director, said that glass processors and IGU manufacturers should brace themselves' for a summer of shortages. "I'd like to be able to say that we won't be affected but our supply of laminates is already limited and that's going to get worse before it gets better. The positive is that we have strong partnerships and a number of different suppliers and we're in a position to support our established customers and to take on a limited number of new ones.
"But we are on allocation from our suppliers and are applying the same restrictions to our customers as part of our onward supply agreements to prevent stockpiling and make sure that the product is there to go around." Mackenzie Glass has previously reported sustained growth in demand for laminates driven by regulatory requirements under PAS24, as well as the increased specification of larger IGUs. This prompted its six-figure investment in a new state-of-the-art Bottero 515LAMe laminated glass cutting table. Running across two shifts, 24 hours a day, has allowed Mackenzie Glass to reduce delivery times to three days.
Also giving it capacity to handle larger laminated sheets, Mackenzie Glass added 4,500mX3,210mmm oversized 10.8mm laminate to its range, in addition to standard stock sheets of 3.2mX2.5m in 4.4mm to 14.8mm laminates. "Laminates have been a foundation for the industry's growth. It's key product and so widely used in IGU manufacture. There is a genuine anxiety out there about supply," Mark added.
"We've been working very hard with our own partners to secure supply. While we are going to face the same pressures as everyone else, we have a degree of confidence that we will be able to maintain supply to those customers who are loyal to us and may have some additional capacity. But things have become very challenging in a comparatively short period of time, and there are some tough decisions that are going to have to be made."
Mackenzie Glass was formed at the end of last year as a standalone business and vehicle for the acquisition of Pilkington Bristol from NSG. Supplying more than one million square metres of flat glass a year, with a turnover in excess of £5m, the deal saw assets and employees transferred, with Mackenzie Glass assuming status as the first Pilkington Regional Partner.