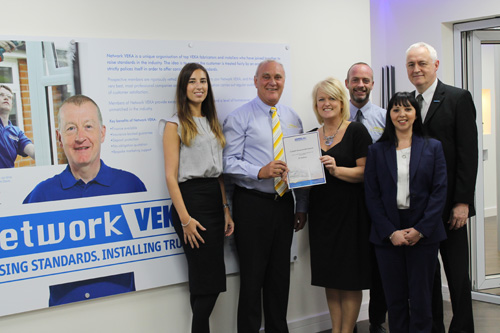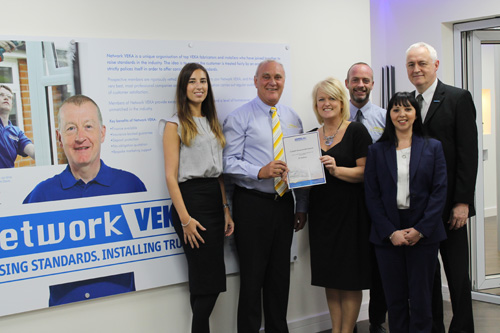 Goliath Homeworld – a founder member of installer support organisation, Network Veka – is celebrating more than £5m in sales registered directly through the two organisations' partnership.
Cannock based Goliath, which celebrates its 30th anniversary in May, helped form Network Veka in 1996. At that time, the home improvement industry was reportedly suffering from 'a stigma of unscrupulousness'; the result of fly-by-night salespeople whose low standards, high prices and nonexistent after-sales support had particularly affected the double glazing trade.
Stephen Hancox, managing director at Goliath explained: "Network Veka was conceived to help installers demonstrate that they uphold the highest standards; not just in using industry leading systems from The Veka UK Group, but also in their levels of service, installation and aftercare. That unbroken chain of quality – from extrusion to certification – is a USP in our industry that homeowners understand and value.
"I've sat on the Network Veka steering group since day one, and when I see sales figures like these, not just for Goliath, but any member company achieving such results, I feel immensely proud of what we've accomplished over the last two decades."
Of the more than £5m Goliath has registered in Network Veka sales, an amazing £922k was posted in 2016 alone, with the company averaging customer satisfaction ratings of 99.2% over the course of the year.
"To qualify for the Network's 10-year insurance-backed guarantee, customers must first complete a satisfaction form," Stephen continued. "It gives the Network and its members a really clear picture of how they're performing, alerting both parties to any issues. Only businesses that maintain the high standards required to become members are allowed to continue in the organisation.
"Throughout my years with Network Veka, the organisation's core values have always remained the same: to uphold professional integrity and credibility and encourage members' success through the customer confidence this creates. It's the Network's developments though, that have served to keep it at the cutting edge – both for current and prospective member companies, and homeowners. Recently the Network has focussed on raising awareness and winning trade directly from consumers, and I've no doubt this has contributed to Goliath's remarkable sales figures."
Karen Lund, head of partner programmes for The Veka UK Group commented: "Stephen and the Goliath team have been instrumental in the development of Network Veka from the start. These figures further cement them as brilliant ambassadors for the organisation, and we congratulate them on this fantastic achievement, and thank them for their ongoing efforts. Well done!"