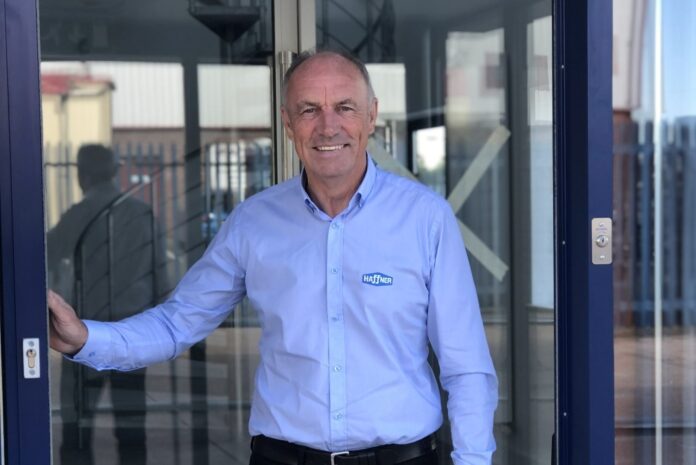 Haffner's stand at this year's Fit Show was already set to be the biggest in the show's history. But the company has confirmed that it's just got even bigger, at 610m².
Dave Thomas, Haffner's managing director, said: "Our space will be a must-visit for any fabricator. It will be first-ever fully seamless machinery stand in the UK, showcasing our complete Graf Synergy range as well as machinery from our Haffner and FOM ranges."
Haffner took the decision to extend the stand because of a rapid increase in demand and a stream of orders for fully seamless set-ups. Dave added: "Fabricators are increasingly looking to use the latest technologies to deliver outstanding quality that feature-rich products demand. The Graf Synergy range is the only one for this. It delivers world-class seamless welding technology and patented welding techniques, increasing fabrication efficiencies and delivering superior product quality. By showcasing the entire range on our stand we'll be able to show more fabricators what it has to offer."
Haffner is the exclusive UK supply partner of Graf Synergy. Its Fit Show stand will showcase machines capable of welding seamless corners, transoms, reverse butts, cruciforms and cills, showing how far the state-of-the-art machinery innovation has come. The company will also be exhibiting what it describes as the 'largest and most comprehensive' machine portfolio in the industry.
The business is the sole UK agent of Haffner Machinery, which designs innovative and high-quality engineered products. It also supplies a range of aluminium fabrication machines from FOM Industries.
Dave concluded: "This year's Fit Show is probably the most eagerly anticipated ever, because it marks the return of face-to-face exhibitions. We look forward to welcoming customers, old and new, to our stand, to show them exactly how Haffner can help take their manufacturing to the next level."
The Fit Show runs from 10 to 12 May, at the NEC Birmingham. Find out more online, at fitshow.co.uk.