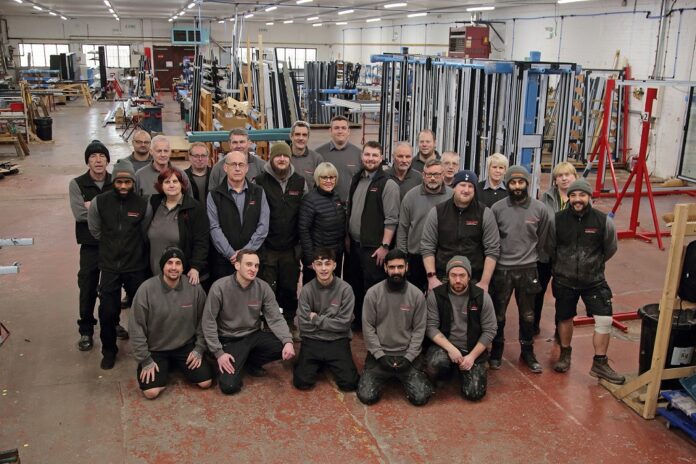 The Hepworth Framework team is inviting installers and builders to tour the firm's manufacturing facility and new showroom later this month. The drop-in open day is to take place on 27 April in Brighouse, West Yorkshire.
Leaders of the aluminium systems manufacturer have capitalised on increased demand for aluminium products in the domestic and commercial sectors by investing more than £1m in a purpose-built plant. This investment has resulted in a larger manufacturing site, new machinery, a product showroom and an increase in both manufacturing capacity and in the size of the team, Hepworth Framework's representatives have reported.
The new showroom houses a range of door, window and roof lantern products from both Senior Architectural Systems and Cortizo. Visitors to the open day are to have the chance to engage in personalised tours of the manufacturing facility, and will have access to the team, who can answer any questions that visitors may have.
"Anyone who would like to come along for a Yorkshire tea (or fizz!), meet the team and see what's possible in the manufacture of aluminium doors and windows is welcome!" said a representative of the business. To register interest in attending this event, or to arrange a separate visit, visit this page or email adam.gaskin@hepworthframework.co.uk.
The Hepworth team works in partnership with customers to provide solutions to any aluminium system challenges that those customers may have. As working with aluminium can be more challenging than working with PVC-U, according to the business' representatives, a knowledgeable, reliable, supplier is vital. Richard Steckles, Hepworth Framework's managing director, reinforced this view by saying: "With the right partner, you can reap far higher rewards with better sales conversions and profit margins too. We are here to help."