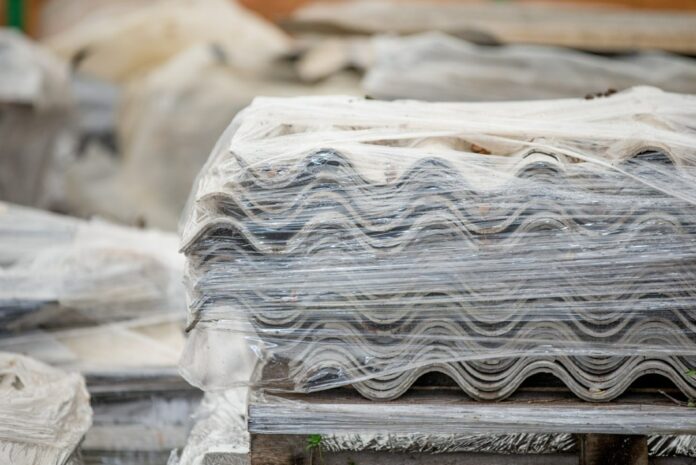 The Health and Safety Executive (HSE) is to host a free webinar at 2pm on 18 April, to raise awareness of the risks of and safety protocols for asbestos. The training is for businesspeople within the construction industry, and linked to HSE's ongoing 'Asbestos and You' campaign. The webinar is offered in partnership with the Institution of Occupational Safety and Health. To register for the webinar, click here.
Despite the ban on using asbestos, the HSE's representatives have warned that many buildings still contain asbestos and it is still a serious risk to anyone exposed to it. Around 5,000 people a year die from asbestos-related illnesses.
"Asbestos can be found in things like Artex, cement boards under eaves, garage roofs, old bath panels, boiler houses and fires and even mortar between bricks can contain asbestos," said Tim Beaumont, the HSE's acting head of construction policy sector. "There is no known safe level of asbestos exposure but that's not to say it can't be managed safely.
"All tradespeople should make sure they know the basics about identifying asbestos. Before carrying out any construction work, there's a legal requirement to identify whether asbestos is present and could be disturbed. Younger tradespeople need to know the dangers behind asbestos as it could affect them in later life like it is affecting older tradespeople now."
Craig Evans, the United Kingdom Asbestos Training Association's (UKATA) chief operating officer, added: "I wholeheartedly support HSE's campaign to raise asbestos awareness and the importance of training across industry. The dangers of asbestos are very real.
"It is crucial that tradespeople are aware of the risks involved in disturbing or damaging asbestos-containing materials, as inhaling these fibres can lead to devastating diseases such as mesothelioma, lung cancer, and asbestosis. UKATA members are committed to providing high-quality asbestos training, to help prevent unnecessary exposure and protect the health and wellbeing of all those working in the industry."