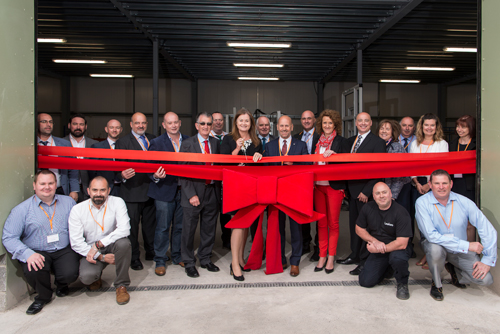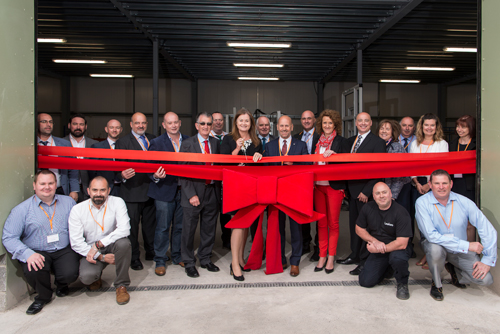 The Veka Group has revealed that it helped long-standing fabricator, Modplan, to get up and running with a completely new, fully-functioning factory – supplying a new system – in less than 60 days.
Gwent-based Modplan had established a new business partnership with home improvement specialist Leekes, and agreed to supply the company with products from Veka Group's Halo System 10 range from a purpose-built facility.
Veka business development manager (West), Ian Smith, explained: "Leekes chose Modplan to be the main supplier of all windows, selected doors and conservatories, after researching companies up and down the UK.
"Modplan has a fantastic reputation for quality and customer service, so it was no surprise that they should secure such a contract, and Veka was proud to help them hit the ground running.
"The Modplan team have been supplying the full range of Veka products to the trade for more than 22 years. Now, the fabricator has added Halo to its portfolio to meet Leekes' requirements and we were there to offer advice and technical support throughout the planning and tooling processes and beyond. The factory includes a host of features designed to ensure absolute efficiency, including barcode scanning to track products from manufacture to delivery.
"We provided comprehensive Technical Service Engineer (TSE) support throughout the project. One of our four dedicated TSEs worked closely with Modplan from the very start to ensure efficiency and simplicity. From initial planning, through to provision of tooling, machinery programming and fabrication training, we were there to help ensure the exceptional quality that Leekes, Modplan and Veka are renowned for.
"Veka also actively supported Modplan in the delivery of comprehensive product training for Leekes personnel. We were committed to helping Modplan meet the agreed targets and start dates, so a quick response from our team enabled product trials, performance testing and manufacture of product samples within a very short time period.
"The Veka marketing team were then able to support Modplan and Leekes' marketing requirements with a full range of product imagery, brochures and maintenance guides.
"In addition to the Halo System 10 window and door range, Modplan's comprehensive product offering to Leekes will include the Veka vertical slider and Imagine suite of doors, and the two companies can take advantage of Veka's extensive Variations colour collection, to offer consumers a huge range of choices within enviable lead times."
Frank Richardson, Leekes' glazing sales manager, explained the decision: "We chose Halo System 10 because the product meets all our needs in terms of quality and performance. Modplan has been manufacturing windows, doors and conservatories for over 40 years and enjoyed a partnership with Veka since the mid 1990s. As well as this, Veka, Modplan and Leekes are all family-run companies still run by the original families, so with Leekes' local experience, Veka's place in the PVC-U market and Modplan's manufacturing expertise, it's a fantastic team."
Heidi Sachs, managing director of Modplan, commented: "We've built our business on a partnership approach that adds value to every customer. Our new partnership with Leekes perfectly demonstrates our ethos.
"Our success is founded on our customers' success. It's why we're happy to build bespoke partnerships and continually invest in and improve our manufacturing resources. Everyone at Modplan is delighted to welcome Leekes and is looking forward to working hard to grow the partnership over the coming months and years."