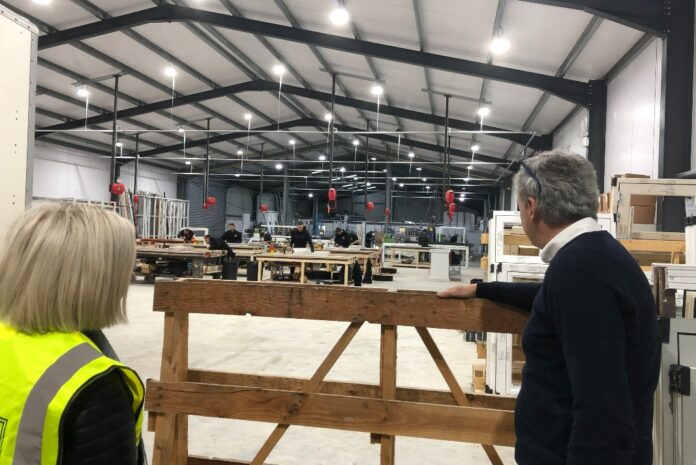 HS Trade, operating under the Made By Sedgebrook brand, has doubled its dedicated Residence Collection manufacturing facility and invested in a second TimberWeld Urban welder and additional Urban milling machinery. The move aims to help take current lead times down from nine weeks to under six, while maintaining product quality.
Michael Gromett, managing director of HS Trade and the Made By Sedgebrook brand, explained: "Since commencing our journey with the Residence Collection four years ago, the business has doubled in size every 12 months. Now, with the additional facility and machinery, we're able to bring down lead times and to plan for further growth as eastern England's Timberweld specialist, providing all the flexibility of Residence Collection windows and doors that aren't required to be glass-bonded. Fitters enjoy the flexibility of being able to glaze on site, and the physical handling of frames is certainly much easier too."
Sarah Hitchings, sales and marketing director for the Residence Collection, added: "HS Trade has built a very strong presence in the eastern area of the UK, under the Made By Sedgebrook brand, and produce a crafted, premium window and door. They have focused their business efforts on this side of the business for some years now and have enjoyed an annual doubling of their business as a result."
For more information about Made By Sedgebrook, visit hwww.madebysedgebrook.co.uk, email info@madebysedgebrook.co.uk or call 01400 672 072. For further information about the Residence Collection, visit residencecollectiontrade.co.uk. You can also request a free marketing pack by emailing trade@residencecollection.co.uk or by calling 01452 345 848.