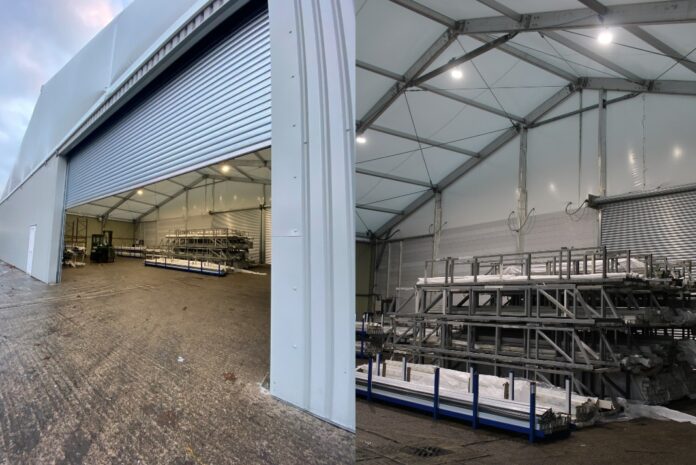 Specialist fabricator HWL Windows has commissioned a new, 4,000ft² warehouse. The move is its latest in a series of investments into new products, manufacturing capability and service.
HWL took the decision to expand and upgrade its existing storage area, to ensure it had a greater capacity to respond to ongoing demand for premium, flush and heritage-style solutions. The business also aims to further enhance its quality control processes.
Graham Howatson, director for HWL Windows, said: "Our expertise is in delivering ultra-premium, heritage-style windows and doors, demand for which has increased significantly over the last two years. Our new warehouse means we are now better placed to service our customers ahead of further growth in 2022, and also to guarantee that the products we are delivering are manufactured to the highest possible quality."
HWL's upgraded warehouse facility follows major investment in new machinery in November 2021, as the fabricator prepared for the launch of its new 70mm Kömmerling flush system. Built around a highly energy-efficient, six-chambered profile that can achieve U-values as low as 1.2W/m²k, Kömmerling's 70mm casement has been engineered specifically for mechanical jointing technologies.
HWL Windows now offers the new 70mm Kömmerling flush casement exclusively with a Timberweld finish, complementing its existing line up of Residence Collection windows and doors. The company also introduced the new Sheerline Prestige range of aluminium products in the autumn of last year, giving customers a single source of supply for premium PVC and aluminium solutions. Additionally, HWL introduced a cloud-based ordering system and an online customer portal that allows installers to check on the status of orders and delivery times, and to download and sign off jobs digitally.