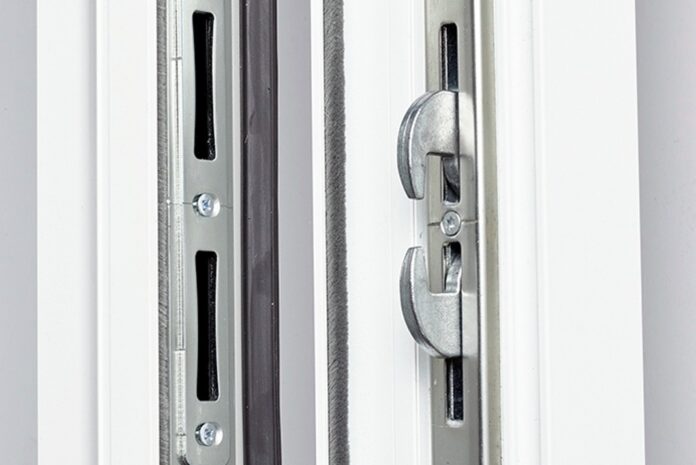 Just a few months after hardware specialist Mila announced that it was adding the Ingenious range of multipoint door locks to its product line up, Alutech Systems adopted the Ingenious Duplex Professional lock as the default lock on its range of aluminium door systems. Alutech previously offered its aluminium systems with a three-hook multipoint lock as standard but has upgraded to Ingenious' five-hook option, Duplex, as it offers higher levels of security, combined with better value.
Alutech is providing its fabricators with a useful USP by branding the lock Alulock. It is the only model on the market to come with two pairs of high-security cast zinc hooks, which work together in a pincer movement to protect against lifting.
Paul Hargreaves, Alutech's general manager, said: "Our previous three-hook lock was starting to show its age. We wanted to switch to a more advanced option which we could still offer at a competitive price to our customers.
"The Ingenious Duplex Professional ticked all the boxes for us, and it was made all the more attractive because it was available from Mila. That meant we could work with the Mila technical team to develop an exclusive keep, which made it easier to fit into our door system, and we knew we could rely on great service from the Mila sales team."
He added: "The switchover from our previous locking system has been easy and painless – helped enormously by the fact that Mila has been able to guarantee good stock availability and next-day delivery." The Ingenious range available from Mila includes multipoint door locks for PVC-U and composite doors, as well as aluminium, and includes the Professional range of door locks and Autofire latches, all of which are well proven in the UK market and Secured by Design accredited.