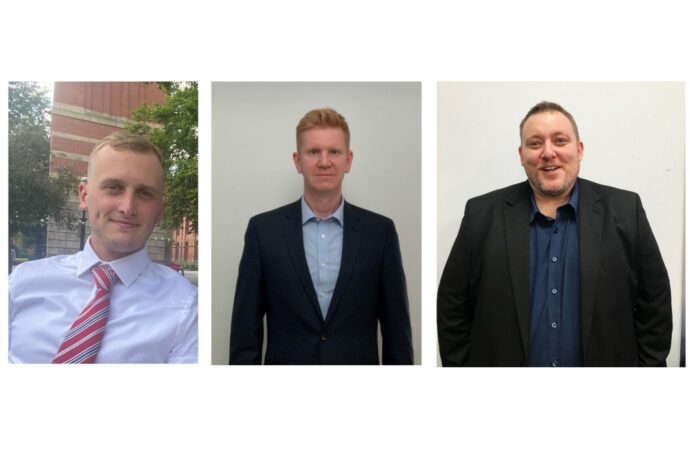 Yale has expanded its workforce by appointing to three new roles within the business. Stuart Costigan, George Minion and Leigh Bosley have all joined Yale's staff team.
Stuart Costigan has been appointed as head of product management for door and window hardware. Stuart brings a wealth of industry experience and knowledge, having already launched various successful door and window products during his past roles.
George Minion joined Yale as a project leader. He is to work as part of the technical team at the Centre of Excellence for Window Products in Cheltenham, where he is to assist in running new product introduction projects. George joins the team from an industry-based test lab, and brings with him a extensive product knowledge, as well as an understanding of testing and industry standards.
Leigh Bosley has taken on the role of key account manager. Leigh will be responsible for developing relationships with the company's strategic distribution.
Paul Atkinson, Yale's managing director, said: "It's fantastic to be starting 2022 with a strengthened team. All three of these appointments are brand new roles, which have been created to support our growing business.
"Yale is known for its high standards, both for quality and certification. These new additions to our already remarkable team will help us to exceed these expectations and deliver the best possible service we can for our customers."