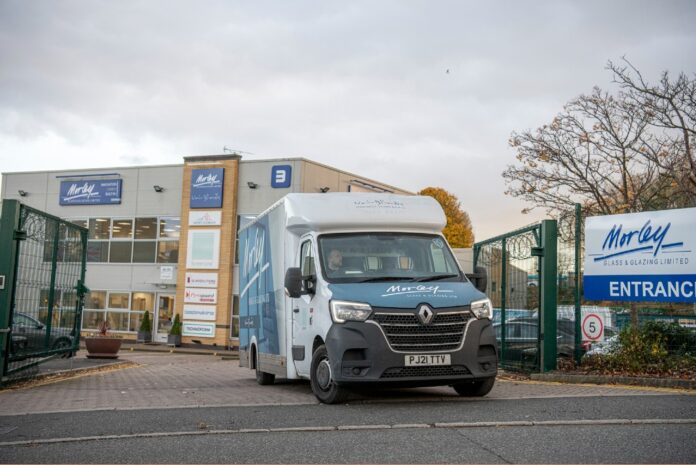 Uni-Blinds manufacturer Morley Glass has reintroduced 10-to-12-day lead times on its full range of integrated blinds. The business' representatives say that it is starting 2022 on a high, after successfully fighting back against unprecedented supply chain issues.
The challenges faced by the Morley Glass team last year included the impact of a tornado flattening the ScreenLine blind systems factory in the Czech Republic in June, as well as the supply chain problems experienced by the entire industry, the well-publicised UK glass shortages and the host of Covid-19-related problems. Working closely with its key supply chain partners, ScreenLine integral blind manufacturer Pellini and Saint-Gobain Glass, Morley Glass has secured significantly increased volumes of blind systems and glass in recent weeks, to enable the production of Uni-Blinds to recover well ahead of schedule.
All orders for Uni-Blinds will now be delivered in 10 to 12 working days, when ordered by 12pm on any Thursday. In addition to restoring its supply chain, Morley Glass has just taken delivery of three new vans and ordered a further eight vehicles. This larger fleet will help keep customer deliveries on track as production capacity increases, following the investment of £750,000 in another sealed unit manufacturing line, a move which Morley Glass hopes will enable output to grow to 6,000 integral blind units every week.
The business' investments aim to ensure that Morley Glass stays ahead of curve as demand for Uni-Blinds increases. Ian Short, managing director, said: "We're over the moon to be back to where we want to be in terms of our service. It means that installers no longer need to settle for second-choice integrated blind suppliers on time-sensitive jobs, as our Uni-Blinds can now be supplied in the shortest lead times in the industry!
"There is no denying that we've found the last six months very challenging, as we've had to work around some very difficult circumstances outside our control. With the high standards we set ourselves, we always aim to resolve any supply issues that do arise as quickly as possible, and during these difficult recent months, the whole Morley Glass team has pulled together fantastically to get us back on track!"