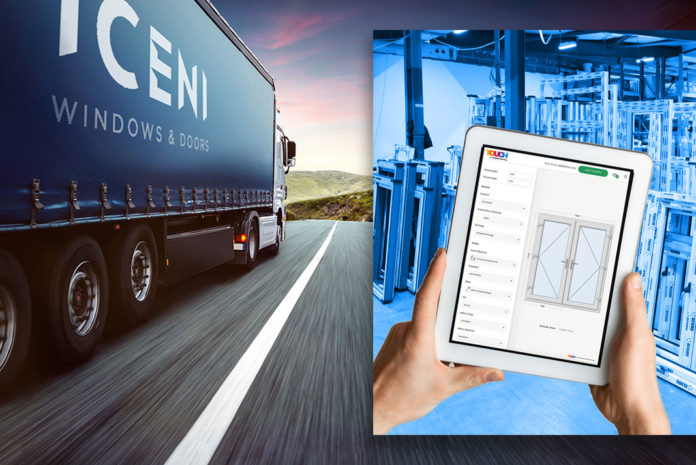 Iceni Windows says it is putting Business Micros software at the centre of its plans as it prepares for 'the next big chapter' in its expansion.
Iceni is opening two brand new service hubs in January 2021 which will enable it to expand its geographical reach beyond London and the South East and at the same time improve the service it offers to customers.
These hubs will serve as distribution points for customers across the UK, enabling Iceni to expand its logistics operation and offer faster and more flexible deliveries. They will also incorporate trade counters and advice centres for installers, low volume builders and DIY customers.
According to Iceni, the key to the success of the hubs will be a direct connection to its factory which will be achieved using Business Micros' brand-new Touch software platform.
Customers will be able to place orders at the hubs using the Touch Vendor software for installers, and Iceni will be able to process those orders using the Touch Portal software for fabricators. Iceni says it will be a 'completely joined up system' which will work in the hubs and remotely for installers who want to quote and price jobs in their office or direct with customers using real time data from Iceni. The aim is to streamline the entire ordering process and give Iceni a real competitive advantage in the growing trade counter market.
Managing director, Paul Foyle, said: "For us, the hubs will be all about improving our customer service and getting closer to those customers who are geographically further away from us. "Touch gives us the perfect way to achieve that."