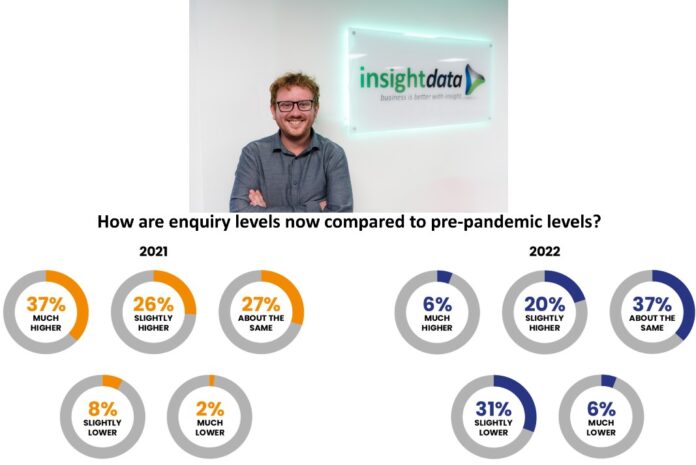 Insight Data's analysis has revealed that just 26% of fenestration businesses are recording higher levels of enquiries, compared to the 63% of business representatives that reported increased enquiries the year before. The survey, which was conducted for the 2022 Glazing Summit, was presented to over 2,000 installers across the UK.
In 2021, 10% of companies experienced lower demand than before the Covid-19 pandemic, according to Insight Data's survey. That figure has now risen to 37%.
Alex Tremlett, Insight Data's operations manager, said: "While this shows a lack of demand, it also reflects the current position of the consumer, with a cost-of-living crisis gripping all corners of the nation. It is worrying to see that there has been a significant drop in enquiry levels across the industry, with a post-pandemic boom seemingly having dissipated.
"With the cost-of-living crisis affecting everyone, it is vital that suppliers are finding reliable and reputable installers to work with. That's why our Salestracker platform was created. It ensures stability for businesses by efficiently and accurately targeting the right prospects.
"It is the world's first fully integrated sales and marketing platform, designed exclusively for the building and fenestration industry. With over 13,700 records exclusively on the fenestration database, it is a tool which is invaluable to many."
A decrease in demand has also led to a decline in the amount of optimism surrounding sales, with an extra 21% of companies expecting them to dip over the next 12 months, according to Insight Data's findings. "Our market analysis essentially concludes that confidence in the market is much lower than 12 months ago," Alex added.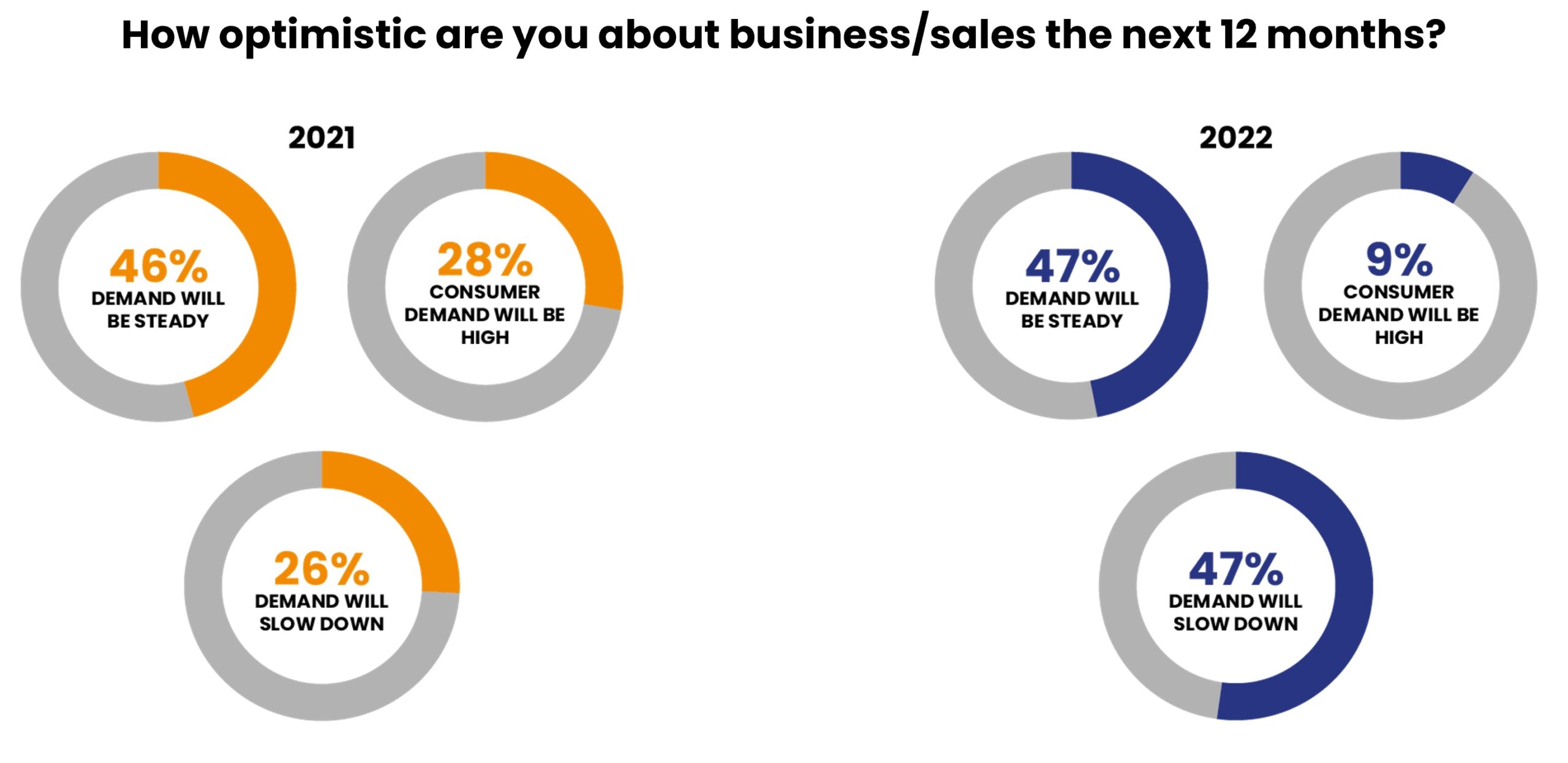 "Due to lack of demand and rising costs, there is a high chance some businesses will make cutbacks to try and survive. But for companies who invest in product development as well as their sales and marketing, this could be avoided. A sound sales and marketing strategy can help suppliers to overcome challenging times. We could even see many companies expand into other sectors, adapting their existing offering to increase the chances of success.
"Salestracker is the tool you need to prepare for all eventualities. By saving money, time and labour, the platform ensures your marketing is reaching the right people at right time.
"Therefore, having access to a tool like Salestracker, which contains the information of over 13,700 fabricators and installers, is so vital. It provides unbeatable marketing intelligence on the fenestration industry which can't be found anywhere else." For more information about how Insight Data's team can support business growth, visit insightdata.co.uk.