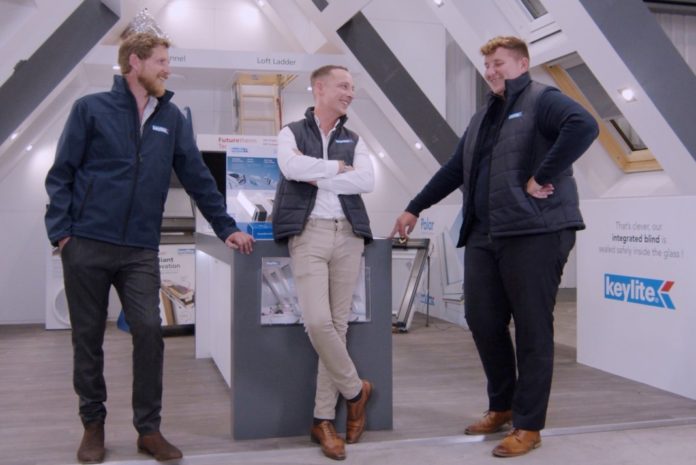 UK-based manufacturer and roof windows specialist, Keylite Roof Windows (Keylite), is offering free online product demonstrations to support merchants and installers throughout the Covid-19 crisis. As the industry has had to adapt to remote working and learning, Keylite's brand development team are offering group and one-on-one online training sessions, tailored for installers, merchants, universities and colleges, as well as end users and self-builders.
The online sessions have been designed to be concise, informative and interactive, explaining how to make the most out of the brand's many unique product features. During the training, the host outlines which roof windows work best in various environments, the benefits of each product, and the trends that Keylite is seeing across all sectors.
Some of the key benefits for merchants and installers are Keylite's pre-fitted Flick-Fit brackets, patented integrated expanding thermal collar, streamlined recessed fit, and sash hinge finger springs. Many other features ensure simple and quick installation 'from box to roof in two minutes', they say.
Tom Jarvis, Keylite's national brand development manager, said: "We're seeing a huge expansion in the type of audiences interested in our demos since going online. Everyone from merchants and installers, right through to end users and even educators have been registering their interest and remaining engaged.
"I believe the industry as a whole appreciates training when it comes to new products and innovation, and ensuring this has continued even throughout the pandemic was something that Keylite knew had to happen. Because of this determination, our relationship with merchants and installers is now stronger than ever."
Click here for more information on Keylite Roof Windows and its online product demos. Alternatively, call 01283 200 158 or email info@keyliteuk.com.