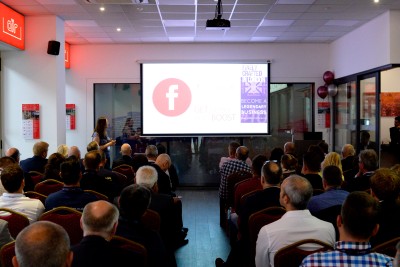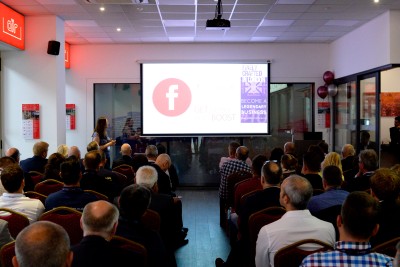 The 10th annual Everglade customer conference, entitled 'Become a Legendary Business', was held on 20 May, with a record number of guests in attendance at the fabricator's west London premises.
The theme for Everglade's 2016 conference was business support. Jay Patel, director at Everglade, said: "We know that customers want good quality information to help their businesses. It's interesting that when we tackle the tough subjects, we get the biggest turnout. This year we decided to tackle the pressing issues of customer disputes and debt collection – the numbers certainly proved that we hit the right topics."
Guest speakers from the industry joined the team from Everglade to talk to customers. The GGF discussed the level of support it offers to installers and Don Waterworth, from the Master Window and Conservatory Installers Association and HAS Resolution, talked about dispute management with a straightforward approach.
Product updates launched at the conference included Kömmerling's Invisifold system, Edgetech's TruFit foam tape installation system, and the launch of Ultion locks as standard on all of Everglade's doors.
Everglade's 'happy to help' section included the latest information on online ordering, while this years' marketing support was supplemented with a presentation about what you can achieve in an hour a week on social media from Balls2 Marketing.
Joe Solomons from aïr accredited retailer, Windows Etc, was said to be very impressed with the conference and is now looking to add more products manufactured by Everglade after seeing Jay's future product update as is conference regular, Geoff Parker, from West Norfolk Glass.