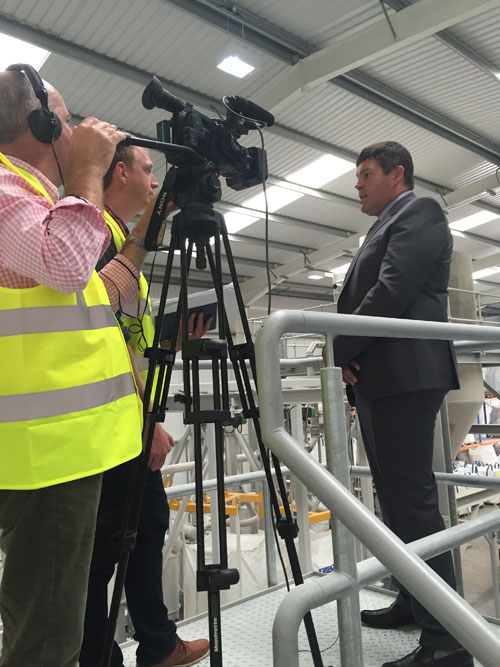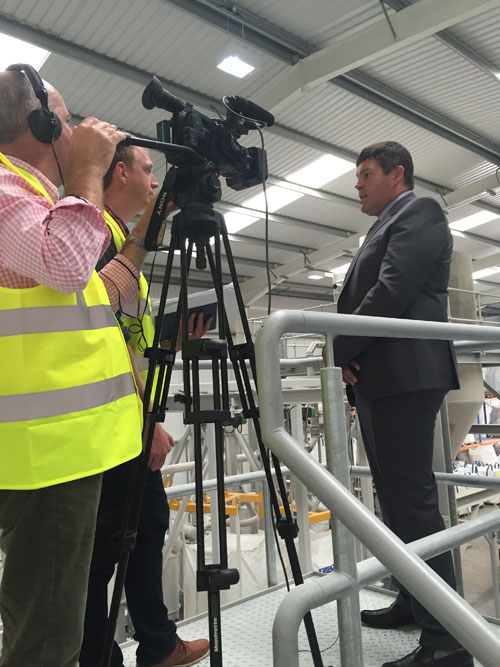 The Liniar brand of PVC-U products says it is 'on its way to becoming a household name' due to a stream of appearances on national television.
HL Plastics, Liniar's trading company, was recently selected by BBC News to take part in a report about an increase in the UK's quarterly Gross Domestic Product results and the success driven by manufacturing firms, now the recession is over.
HL Plastics was featured as an example of a 'British industry success story' due to its consistent growth through difficult economic times.
Factory and vehicle footage was used to illustrate the news story, which featured in the lunchtime, six o'clock and 10 o'clock news slots, along with a short interview with CEO, Roger Hartshorn.
"It was an honour for our company to be chosen to highlight the upturn in the UK's GDP," said Roger about his appearance. "Manufacturing is the lifeblood of this country and we're proud to be helping to lead the way with the economic recovery."
Hot on the heels of appearing on the national news, Liniar windows also featured in the BBC 2 programme, 'The House That £100k Built', which aired on August 4.
The show followed South Lincolnshire couple Andrew and Jo'ann Thompson's attempts to build a house from scratch for less than £100k, and 'never generate a heating or electricity bill'. The couple chose Liniar's energy efficient triple glazed windows to help with the ambitious project.
Still to be aired is a Liniar fabricator's charitable involvement with BBC 1 show, 'DIY SOS – The Big Build'. Answering an appeal for Derbyshire companies to assist in a major construction project, Langley Mill based Glazedale offered its services.
Filmed in mid-April, Glazedale's installation team spent five days on site fitting all of the windows and doors, as Nick Knowles and his crew built an extension on the home of a family with a severely disabled child. You can read the full story at www.liniar.co.uk/news/liniar-fabricator-answers-tv-sos-call.
No stranger to the TV cameras, HL Plastics' facilities also played host to PM, David Cameron, in May 2014. His factory tour and the following Q&A session with 150 staff, where he praised the team for its innovation and growth, was filmed by various national and regional news stations. You can watch the video at: www.liniar.co.uk/videos/the-prime-minister-visits-hl-plastics).