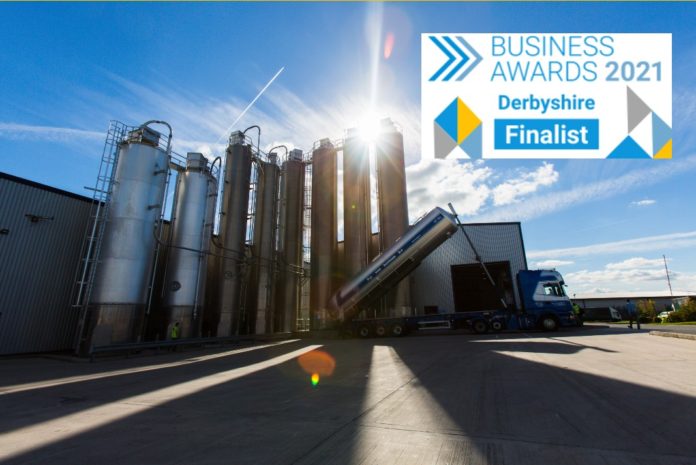 Derbyshire-based manufacturer Liniar has been shortlisted for three awards in the East Midlands Chamber's Derbyshire Business Awards 2021: Excellence in Innovation, Community Impact and Environmental Impact. Winners are due to be announced in November.
"Being shortlisted for these awards is a huge honour and well-deserved recognition for everyone across our business – especially after the last 18 months, which have been challenging for us all," said Martin Thurley, Liniar's group managing director. "These three categories are especially gratifying, as innovation, community and sustainability are among the very foundations of our company ethos. To be chosen as finalists by the judging panel really does mean a lot!"
Excellence in Innovation
This award recognised companies that have used innovation to strengthen operations: thinking outside the box while doing so. While Liniar's new product development pipeline usually results in innovative products for the construction industry, they say, the shortlisted entry highlights the development of a protective face shield and the work its teams carried out in order to donate thousands to key workers as the Covid-19 pandemic reached crisis point in the UK. "Innovation is at the heart of everything we do at Liniar – so what better than to use innovation to help those who need it most?" explained Chris Armes, Liniar's design and development director.
Community Impact
The Community Impact award shortlisted businesses that have gone above and beyond in their efforts to help those within their area. For Liniar, that work not only includes its PPE project but also regular initiatives to raise money or collect items for impoverished groups within the community.
"From joining 'Investors in Community' this year, to continuing to add initiatives to our community planner, Liniar is delighted to be able to help those around us any way that we can. I hope that our efforts inspire other businesses to get involved," said Sue Davenport, Liniar's group marketing director.
Environmental Impact
This award shortlisted companies that put environmental sustainability at the core of their business. Liniar is listed alongside businesses such as Derby City Council and MVIS.
Liniar's team said that, for several years, the business has worked tirelessly to lower its carbon emissions and be a much greener company. In its most recent ISO 14001 audit, the company announced that it had beaten its Climate Change Agreement target by over 54% and saved 20,400 tonnes of CO2.
"Sustainability and reducing our impact on the environment are things we're incredibly passionate about at Liniar," said Martin. "We review sustainability all the way through our supply chain, and have many more initiatives in the pipeline."
The 2021 Annual East Midlands Business Awards (Derbyshire) winners are due to be announced this November. For the full list of shortlisted businesses, visit www.emc-dnl.co.uk/businessawards2021/derbyshire.
To learn more about Liniar, visit www.liniar.co.uk/about.