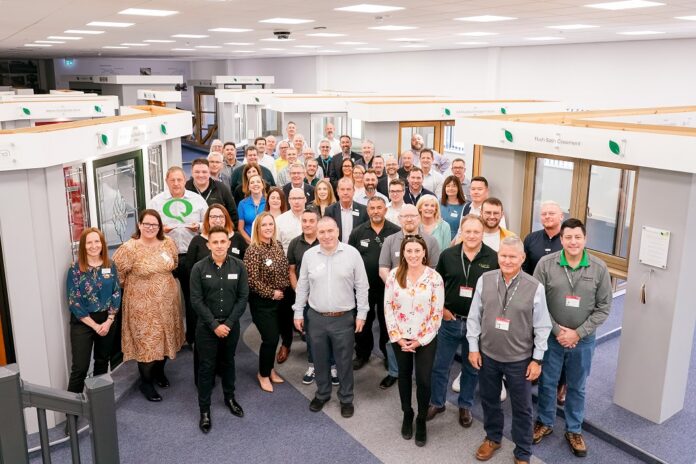 Liniar has won four awards as part of Quanex's latest stakeholder awards. The awards were presented by Quanex president and CEO George Wilson alongside the strategy council team. Liniar has been a subsidiary of the Quanex manufacturing corporation since 2015.
The Safety Recognition Award was presented to Liniar's secondary operations and Avantek machinery teams for having no recordable accidents during the previous 12 months. The President's Safety Award went to Liniar's main site in Denby, Derbyshire, due to the significant safety improvements made between 2020 and 2021.
Liniar also scooped the Quanex Appreciation Award, in recognition of the way its team pulled together during one of the most challenging years that the manufacturing industry has faced. The President's Service Award was also awarded to supply chain teams across the Quanex Group, including Liniar's procurement department, led by business services director Colin Sharpe.
Martin Thurley, group managing director, said: "2021 presented many challenges including supply chain issues, raw material and labour shortages, as well as continuing to navigate the global pandemic. However, at no point did we ever compromise on safety. Throughout the Quanex Group, we want everyone to work in a safe and healthy environment. The fact that Liniar has won two awards in this category is testament to the strong safety culture we are continually developing throughout the business."