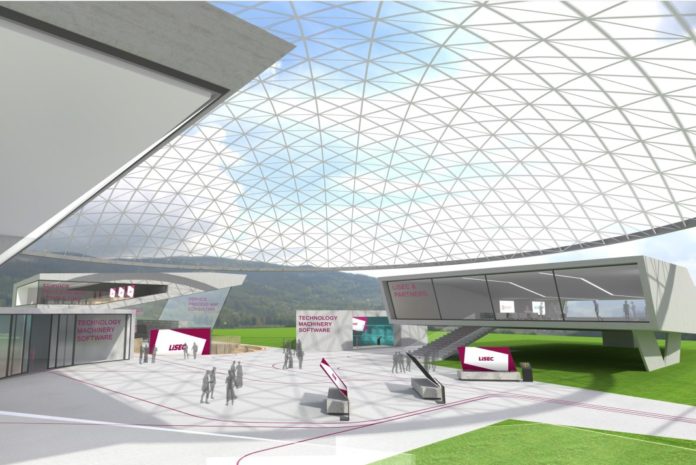 Flat glass provider Lisec plans to host an interactive virtual campus showroom event, from 15 to 17 June, to celebrate its 60th birthday. Organisers hope that visitors from all around the world will immerse themselves in the realistic, three-dimensional experience offered. To register for free, visit campus.lisec.com.
On the virtual Lisec campus, visitors will make their way through a futuristic showroom concept, where they can find out about the latest machines, software, services and innovations for the flat glass processing and finishing sectors. Participants can choose a route and move seamlessly into adjoining rooms and buildings.
Alongside themed days and expert talks with extensive background information, visitors will also experience machine holograms, 3D models, product demonstrations, live presentations and insights into production. Just like at an in-person trade fair, the interactive possibilities of Lisec's virtual campus are plentiful: the team will be available to share knowledge and expertise with visitors and answer questions online, via the live chat. Every virtual room is also home to avatars, who will share information with visitors and offer informative materials to download.