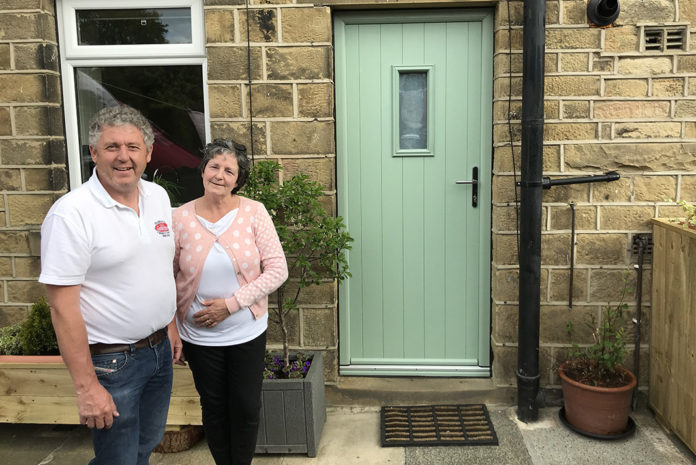 Lockwood Windows has been established since 1998 and says that it has been a loyal Kömmerling fabricator 'from day one'. Earlier this year, the company was approached by one of its very first customers with a request for a new front window and high security entrance door.
Karen Lowther purchased a window and a panel door from Lockwood Windows in 1998 and although the kitchen window and front door are reported to be still in perfect working order, she decided it was time for an upgrade.
Karen got back in touch with Lockwood Windows at the beginning of 2019 and says she was impressed to see the wide range of window and door styles, colours and options that have been added to the product range in recent years.
After careful consideration, the PVC panel door was replaced by a Chartwell green, flint style composite door with a Kömmerling door frame to complement the Yorkshire stone house. The window and door that were taken out are now back at Lockwood Windows as a display, showing the longevity of modern PVC-U and the product engineering in window and door systems from Kömmerling.
Richard Pogson, managing director of Lockwood Windows, commented: "It seemed apt that one of our first ever customers, Mrs Lowther, would come back to us after 21 years for an upgrade and it's appreciated that so many people, friends and their families keep on coming back to us. We've no doubt that the new door and window should also last over 20 years much like the original ones we've carefully taken out.'"