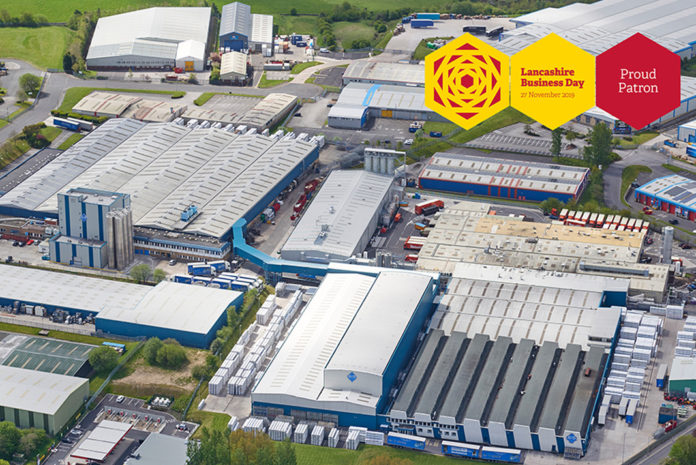 Having recently become an official Lancashire Ambassador, alongside the likes of Andrew 'Freddie' Flintoff, Veka UK says that it has further demonstrated pride in the company's Lancashire roots by becoming an official Patron for Lancashire Business Day 2019.
This year's Lancashire Business Day event will be held on November 27, (the date the county first sent representatives to parliament more than 700 years ago) and will take place in one of the county's newest and most exclusive venue – the Crow Wood Hotel – with the theme of '#LancashireAndProud'.
The event, now in its third year, will feature speakers and panel discussions focusing on the issues affecting Lancashire businesses. There will also be locally-sourced food, drinks and entertainment throughout the event.
Veka UK MD, Dave Jones, said: "Lancashire is not only home to the Veka UK factory, but also to most of our brilliant employees. We're looking forward to meeting some inspiring people and businesses who are as dedicated as we are to supporting Lancashire's growth story."
Richard Slater, publisher of Lancashire Business View magazine and founder of the annual event, said: "Lancashire Business Day is the culmination of the message we work all year to share: Lancashire is a fantastic county to live, work and do business in. We say, 'if you can buy it in Lancashire, buy it in Lancashire' and this is the ultimate showcase of what's available and why it's great to work with your neighbours.