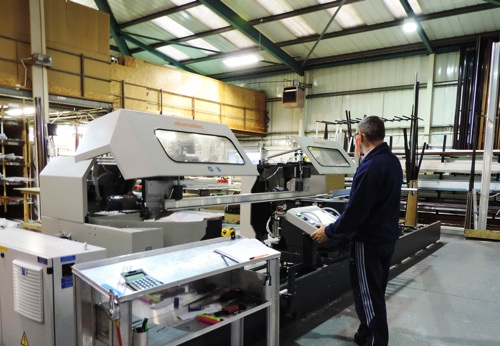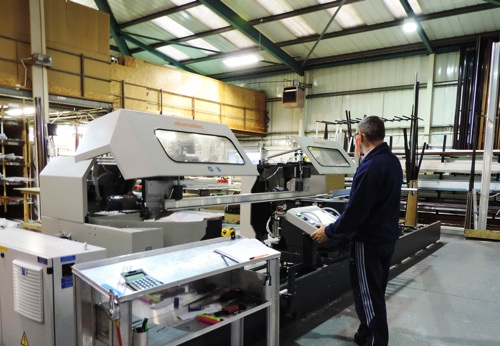 Conservatory roof and bi-fold door supplier, Made For Trade, says it is celebrating another successful year of record growth, leading to further expansion.
Besides plans to further increase factory space, the continuing success of the company has resulted in the growth of the Made For Trade team, the acquisition of new CNC machinery and saws and the addition of an extra vehicle to Made For Trade's fleet of delivery vans, as well as a re-designed website and marketing 're-vamp'.
Managing director, Bradley Gaunt, explained: "We have proved ourselves to be a force to contend with in the industry and with our loyal customer database increasing on a weekly basis, this year's changes will allow us to increase productivity.
"However, this will not be the end of our plans and 2016 should prove to be an exciting year for Made For Trade."
High demand for the firm's products has reportedly seen the company grow by more than 38% this year and after the acquisition of two factories in 2014, Made For Trade is looking to secure another premises to start operating in the New Year, equating to 45,000ft2.
New machinery has been installed in order to help deal with the increasing demand and facilitate further expansion plans.
A new Elumatec five-axis CNC double headed saw has been a welcome addition to the busy conservatory roof factory, allowing the department to become even more efficient because the machine removes the double handling of certain parts to allow for quicker fabrication.
The bi-folds factory has added a second Emmegi CNC door router, giving Made For Trade the capability to produce more than 120 sets of bi-folding doors a week.
In addition, a new 7.5 tonne delivery vehicle has been added to company's fleet of vans to allow for quicker dispatch times.
The Made For Trade team has also grown, with more than 60 people now employed by the company. This includes two new additions to the accounts office, a transport manager to handle delivery schedules, and a graphic designer, Ian Bousfield, who has given Made For Trade a 'dynamic' re-brand, introducing a 'sleeker' website to reflect the company's values. Ian also designed a new brochure for the company's best-selling Visofold aluminium bi-folding doors.
Ian explained: "With the development and growth of the company, it was necessary to ensure the brand remained fresh and adaptable, with the ability to communicate products effectively. Brand and national recognition are high on the agenda and we have some exciting plans on the horizon."
The company's rapid growth has seen its database of customers increase to more than 900 companies. Made For Trade attributes its rise to its 'lean and efficient' strategy, offering its customers 'significant savings' as well as expert support and service.
To request a Made For Trade brochure, email your name, company and postal address to manying.siu@aanco.com