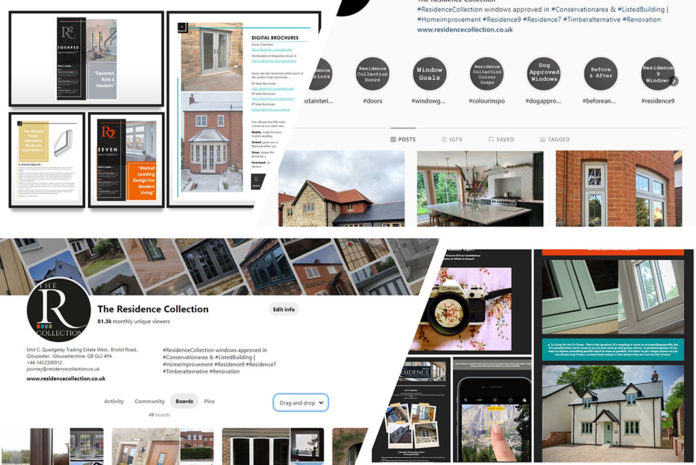 The Residence Collection says it has continued to be 'highly visible and proactive' throughout the COVID-19 pandemic in order to support trade partners and to encourage consumers through social media channels.
Trade partners are said to have been 'inspired' with several educational e-bulletins over the course of April and May focusing on photography and social media tips. In addition, e-mail has been used as the platform to announce a number of product system overviews for R2, R7, R9 and RD.
There's also been a new 'Welcome to The Residence Collection' portfolio launched which includes all marketing assets including brochures, logos, social media details and also a new Showroom Guide.
This document is said to enable installation partners to assess what can be done to maximise their sales opportunities as they return to work.
Communications from The Residence Collection and sister brand, Window Widgets, have been regular throughout the shutdown, with detailed notices being sent out about how they have safely returned to work with staff well-being top of their agenda. Social media interactions have been greater than ever, with members of the marketing team working remotely so that they can engage with more homeowners than ever before.