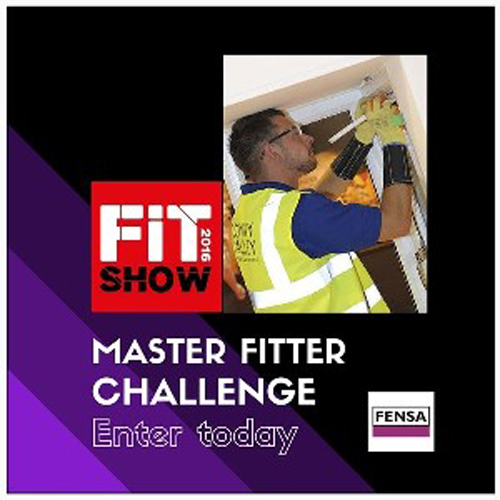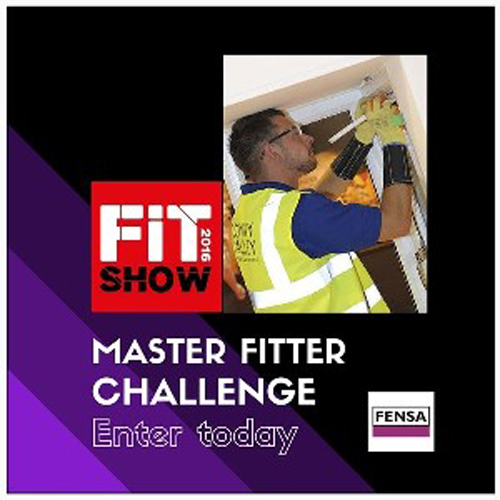 FENSA is urging its registered businesses to enter the FIT Show Master Fitter Challenge 'for the chance to win prizes up to £10,000', before the deadline of the 31 December 2015.
Run in association with the FIT Show 2016 and sponsored by FENSA and GQA Qualifications, the Master Fitter Challenge tests installation skills.
The competition is free to enter and is open to individuals or teams of two. Competition entrants must have a minimum of two years of industry experience in the installation of domestic windows and doors. Additionally, they must be MTC compliant through the FENSA MTC card (or other industry equivalent) or relevant qualifications at the time of selection of finalists (approximately January 2016).
Aside from sponsoring the Master Fitter Challenge, FENSA will be at the FIT Show 2016 as part of the GGF Group to deliver a range of seminars such as on the Building Regulations, Window Energy Ratings and FENSA Pay as You Go.
To enter the Master Fitter Challenge for free or for further information please go to www.fitshow.co.uk/master-fitter-challenge