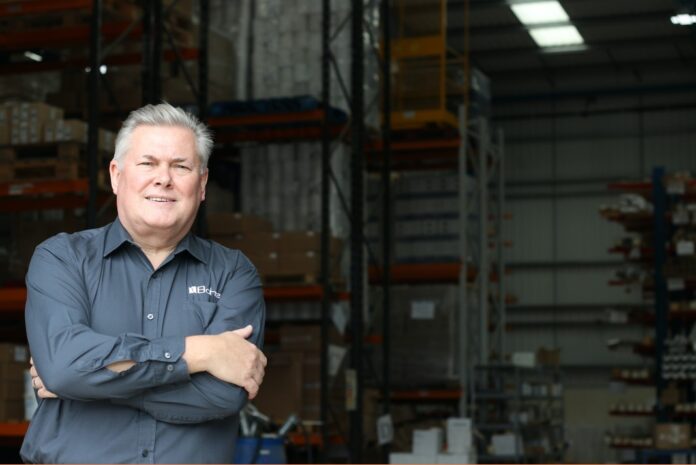 Glass processors cannot afford to waste glass in the current trading climate, a managing director has warned. Businesses are under increased pressure to reduce overheads and optimise their use of glass, according to Dave Broxton, managing director of Bohle. Margins are being eroded at an alarming rate, he highlighted, because of rising energy and raw material prices.
"It's inevitable that there will be significant price increases in the price of glass over the coming months," Dave said. "The problem with that for the glass processor, whether they're a large sealed unit manufacturer or a small glass processor, is that they really can't afford to waste glass anymore.
"They need to optimise their production through software, but they also need to ensure that they have a limited amount of wastage. They can do that by improving the way in which they cut and process glass."
Bohle has launched its own Silberschnitt cutting fluids, which form a critical part of the Silberschnitt range of cutting wheels and other consumables. Silberschnitt V55 is the standard product for general glass cutting, including mirrored and low-E glass, and it has a standard evaporation time. Glass processors can choose to switch to Silberschnitt V59 for a longer evaporation time, or Silberschnitt V52 for a shorter evaporation time – usually required for cutting laminate and coated glass. For demanding shape cutting, or for thicker glass, Silberschnitt W60 is recommended.
Choosing the right cutting fluid is essential for cutting glass efficiently. Cutting fluid lubricates the cutting wheel, which provides a more precise, stable, high quality cut.
The cutting fluid penetrates into the smallest micro-fissures and stabilises the built-up tensions for a longer period of time. By lubricating the cutting wheel and glass with cutting fluid (with machines by continuous flushing), part of the glass dust is bound and flushed away. The cutting fluid binds small glass chips and stops them from moving onto the glass surface and scratching it.
"We have nearly a century of expertise in glass cutting at Bohle. Silberschnitt is a brand of cutting wheels, pillar posts, axles and wheel holders that is well known throughout the world," added Dave.
"The other thing that makes a huge difference in the quality of cutting glass is the cutting fluid. In the past, we've sold cutting fluid manufactured by other specialist companies, but we're now in a position after more than three years of development to launch our very own Silberschnitt cutting fluids. These have been designed to work perfectly with the whole Silberschnitt system.
"Our system works with every single cut. You will come out with a better quality product with a much higher degree of edge quality, and you'll be able to reduce your waste, which adds value to the bottom line. It's a no brainer."
For more about Bohle's product and service offer, or to request a brochure, visit bohle.com or email info@bohle.ltd.uk. You can also call the customer services team for free, on 0800 616 151.