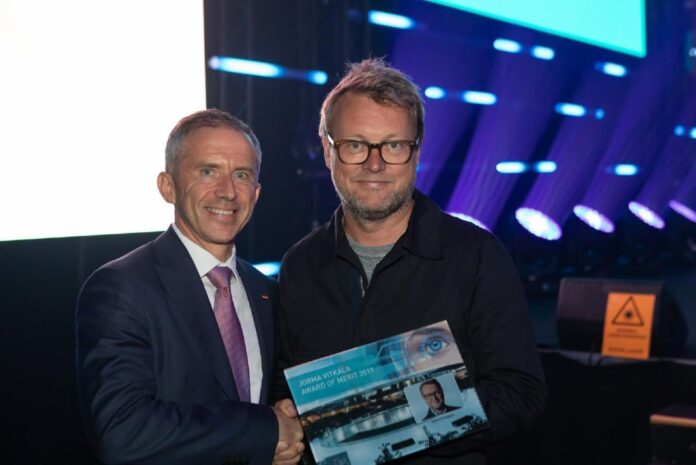 Nominations for the Jorma Vitkala Award of Merit (JVA) have been extended until 10 January 2022. The JVA was created in 2017 to recognise outstanding individual contributions to the glass industry. It is usually awarded every two years, but the 2021 award has been delayed due to Covid-19 restrictions. To nominate an individual for the award, complete the online form published here.
"While the highlighting and personification of the award is a very concrete and effective publicity step, we wish to underline that it is for the common good and progress of the glass industry that the award is instituted," said Jean-Paul Hautekeer, who chairs the judging committee and is global marketing director (building and infrastructure) for the chemical company, Dow. "Continued innovative progress and bold new solutions will keep the applications of glass at the forefront for designers, industries and research institutions, and provide us with effective competitiveness in the choices of materials and solutions for building, automotive and interior decorating. This award is our special tribute to leading contributors in the development of the glass industry."
Nominations for contributors that made a significant impact on the development of the international glass industry are welcome until 10 January 2022, through an online submission process. A simple description of the nominee's relevant merits and contributions is required. Click here to begin the process of nominating a candidate.
A nomination committee composed of glass industry experts and the international press will select a winner, based on approved criteria, by secret ballot. The recipient of the JVAM 2021 will be announced at the Glass Performance Day event in Finland, from 16 to 18 February 2022.