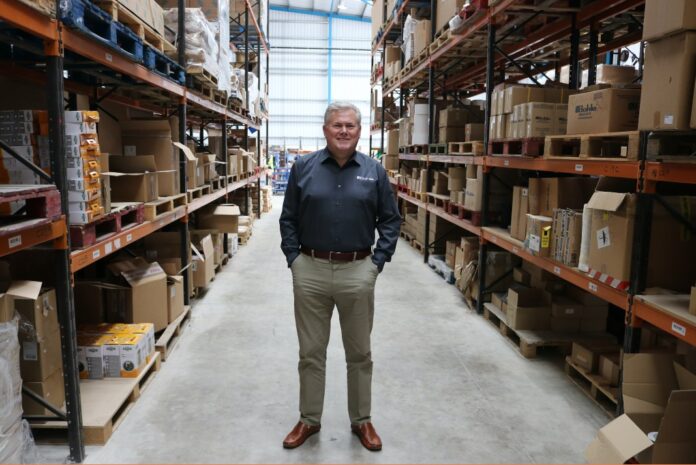 The glass hardware and consumables specialist, Bohle, has increased the volume of product it holds in stock, strengthening its supply network and enhancing its ability to support customers with fast delivery times of between 24 and 48 hours on standard orders. The business introduced higher stock levels at the start of 2021, as part of its post-Brexit planning, and has continued to bolster the availability of its most popular product lines.
In contrast to wider issues with product and material supply in the glazing and construction industry, Bohle's investment in stock at its UK distribution centre means that it has managed to offer shorter lead times and improved customer service. Dave Broxton, Bohle's managing director, said: "The decision to streamline our processes, to supply our customers directly with stock held in the UK, rather than as part of Bohle's European-wide distribution network, has paid dividends.
"We have managed to reduce our lead times from three to five days to a maximum of 48 hours on standard orders, with the option of next-day deliveries if required. That has proved vital in managing consistent high levels of demand throughout the pandemic, and means our customers are well placed to respond to ongoing high levels of activity in 2022."
Bohle now has 2,500 items available from stock. Customers can place orders online, 24/7, for a comprehensive range of hardware, glass handling, cutting, glazing and consumables, including popular products such as the VetroMount balustrading system, MasterTrack internal sliding door system and Veribor lifting equipment.
"We're not immune from raw material shortages – silicon supply, for instance, is a big issue that is affecting multiple industries. But the volume of stock we now hold means we are in a much better position to manage our supply chain," added Dave.
"And, while we have invested heavily to ensure that the vast majority of our product lines are available from stock, we also have the capacity to respond to demand for special order items and can capitalise additional stock for customers that require it." For more information about Bohle's product and service offer, visit bohle.com, email info@bohle.ltd.uk or call the customer services team, for free, on 0800 616 151.