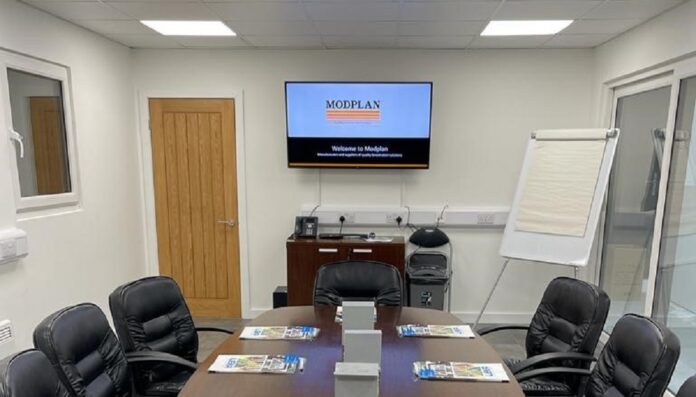 Modplan has opened an on-site Training Academy at its Newport headquarters.
The Training Academy gives Modplan a space to train personnel from across its business from NVQ level through to management training. Customer product training is always available too.
As well as supporting its own staff, the Training Academy is also available to Modplan's customers, offering both office-based skills development and hands-on fabrication training. This includes a complete training programme on the popular Leka roofing system for both internal and external customers.
Heidi Sachs, Modplan's managing director, said: "We've always taken training very seriously and our Training Academy is an investment in the future of our business and the wider industry. It gives us a dedicated space where we can provide training for the staff in our business and allows us to offer training opportunities to our customers too.
 "We all know that the industry is facing a skills shortage. Our programme of Open Days has always helped our customers build skills in their own business. The Training Academy takes training and development to the next level. It also means we will be playing our part in helping to develop a new generation of talent that plugs the gaps and showcases the value our industry has to offer people wanting to build a long-term, sustainable career."