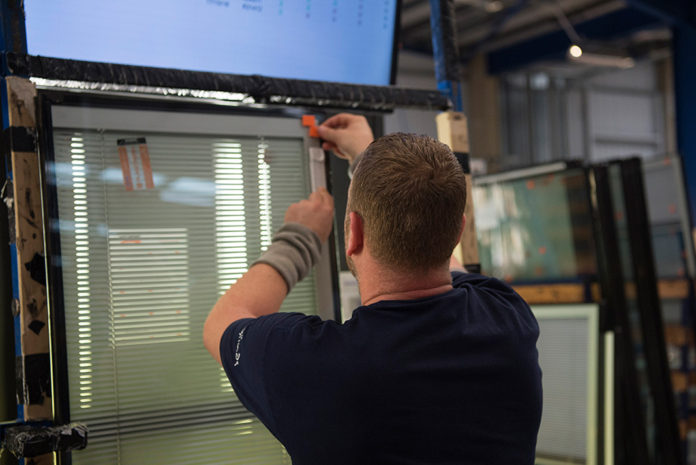 Integral blinds manufacturer, Morley Glass & Glazing, has started the New Year with a 50% increase in volume compared with last year.
The company claims that demand from existing customers and an influx of new customers has seen manufacturing capacity rise from an average of 2,500 to 3,500 integral blinds a week.
Managing director, Ian Short, said: "We moved to new 50,000ft2 premises in 2016 with a view to increasing the number of our Uni-Blind sealed units we could manufacture with ScreenLine integral blinds inside. Our five-year plan was to reach 3,500 blinds a week and it's amazing that we've reached that figure despite the Government lockdowns and a six-week shutdown last year.
"2020 has been a strange and challenging year for many individuals and businesses. The increased demand from homeowners looking to invest in home improvements post-lockdown surprised us all, and it doesn't look like it's going to slow down any time soon. Integral blinds are proving to be an excellent profit generator for our customers as they upsell to those people who now recognise the true value of a home that provides privacy, sun shading and a comfortable living and working environment."
"We have taken on five new members of staff and added three more vans to our delivery fleet," he continued. "We have a close working relationship with Pelini in Italy and offer the full range of ScreenLine blinds to UK customers both for residential and commercial projects.
"We are committed to investing in our high-quality manufacturing processes, our marketing efforts, customer service and technical support to ensure our customers can rely on us for the best quality products and the best service."
Find out more about Morley Glass & Glazing at www.morleyglass.co.uk